Anyone can say that their New Year's resolution is to eat healthy foods and lose weight. To put that plan into action is a different story entirely. It can be very challenging to start eating healthier foods, especially if those foods aren't in regular rotation in normal recipes. So how does one start "eating healthy" all of a sudden, for example, as a New Year's resolution? Well, it is quite easy to eat in a healthier way with a list of recipes to choose from.
For any resolution, it is best to have a plan and an accountability partner. Having someone accompany you on your health journey means that you can share recipes with that person. Is there a slightly competitive nature? Absolutely, but the support system is truly the gift of an accountability partner. Plus, if you eat out together, you can take turns finding healthy restaurants to try, which can open your eyes to new possibilities with different foods. 
If you want to start making healthy changes in the kitchen, then you need to have recipes to choose from. This article aims to help you on your path to better help by providing you with a series of recipes. Some of the recipes are raw vegan, meaning that our cleansers can enjoy them, while others are for vegans and vegetarians. Some of these recipes may even help detox the body after a long and indulgent holiday season. Eating healthier just makes you feel lighter, and the best part is that you don't have to sacrifice flavor to feel this way! Here are some healthy choices to get you started on a healthier year of eating. 
Chocolate Banana Chia Pudding
Enjoy this chocolate banana chia pudding as a healthy breakfast or snack. It contains seven simple ingredients and is even simpler to make.
Click here to make the recipe.
Refreshing Winter Fruit Salad
Colorful, refreshing, and rich in nutrients, this winter fruit salad is tossed in a citrus lime dressing that perks up your taste buds.
Click here to make the recipe. 
Digestion Supporting Green Drink
This green smoothie is loaded with fiber and beneficial for everyone, whether you are irregular or have a stellar digestive system.
Click here to make the recipe. 
Tasty Tabbouleh
Learn how to make an authentic, tasty tabbouleh salad that is the perfect, refreshing, light dish you need for your diet resolutions.
Click here to make the recipe. 
Vegan Butternut Squash And Chickpea Stew
There's nothing like using seasonal produce to make delicious recipes. That's why we love this hearty butternut squash and chickpea stew.
Click here to make the recipe. 
Roasted Root Vegetable Soup
Warm, comforting, and very filling, this roasted root vegetable soup includes root veggies like squash, carrots, and potatoes, and onion.
Click here to make the recipe. 
Sautéed Zucchini Hummus Wraps
Cooked to perfection, the buttery zucchini rolls up beautifully with the rest of the fresh ingredients in these vegan hummus wraps.
Click here to make the recipe. 
Vegetable Detox Soup
This vegetable detox soup is the perfect, flavorful one pot recipe that helps you get back on track after a season of unhealthy eating.
Click here to make the recipe. 
Coconut Cream Pie Chia Pudding
Dive into dessert in the healthiest way possible! A spoonful of this coconut cream pie chia pudding will excite your taste buds.
Click here to make the recipe. 
Lemon Ginger Immune-Boosting Sorbet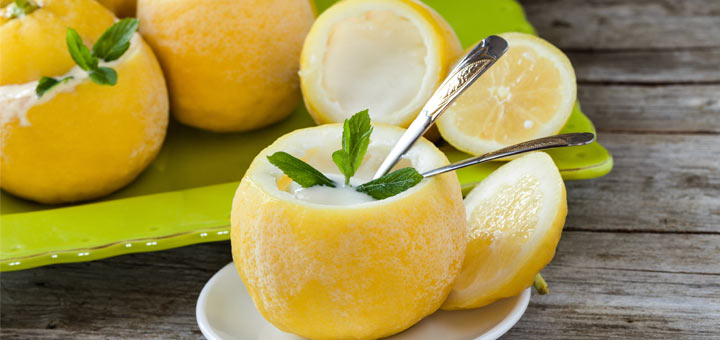 Obey the sorbet! Boost your immune system with a bowl of this sweet and tangy dessert. Ginger lemon sorbet is exactly what you need in life.
Click here to make the recipe.
2022-12-30T12:52:41-07:00