Some people will tell you that this Sunday is all about the game, while others enjoy it for the commercials and the halftime show. Then there are those of us who know that the big game is all about the food. Normally, people make unhealthy snacks that contain excess amounts of fat, sodium, refined sugars, and cholesterol. Plus, you are eating a lot of mystery ingredients and hormones if you devour hot dogs on game day.
Rather than poisoning your body, why not make some appetizers that you can eat guilt-free? Not only are these appetizers delicious, but you can enjoy them throughout the entire game. Let us know which you ones you make and how they turn out for you.
The Perfect Kale Chips:
You don't have to get fancy with your kale chips. Lightly seasoning them with sea salt, black pepper, and paprika will do the trick. If you want, you can lightly dust them with some nutritional yeast.
Click here to make the recipe.
Homemade Zucchini Chips: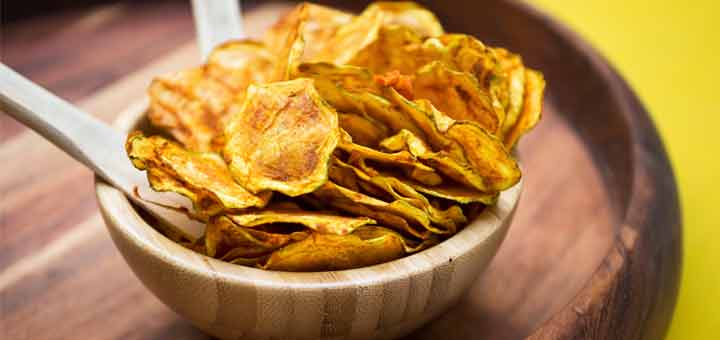 Zucchini is one of the best veggies to use because it is so versatile. You can make noodles, chips, or add slices to stir-fries. Enjoy these homemade chips that you can eat guilt-free!
Click here to make the recipe.
Chipotle Sun-dried Tomato Dip:
Creamy, slightly spicy, and bursting with flavor, this dip should be everyone's go-to for game day. Taste it & see for yourself!
Click here to make the recipe.
Cauliflower Poppers:
Eat these tasty little cauliflower florets as a sweet snack or savory side dish. Cauliflower has a neutral flavor, so you can get creative with spices.
Click here to make the recipe.
Baked Sweet Potato Fries:
Whether you are looking for a tasty appetizer or an irresistible side, these savory sweet potato fries are delicious and easy to prepare.
Click here to make the recipe.
2019-01-28T11:35:28+00:00