Sometimes you just want dessert. It doesn't matter if you are cleansing or just living your regular life; you want dessert and need it in your body. We aren't strangers to this because we love some sweets as well, but we don't go for processed cookies, candy bars, or sugar-laden ice creams. It can be hard not to reach for these advertised, store bought items; however, it isn't hard to make your own healthy desserts.
One of the most popular and typical go-to desserts is ice cream. Aside from the sugar content in ice cream, it is dairy, which is one of the worst things you can put in your body. Did you know that humans are the only species on the planet that consumes another animal's milk? And this milk comes from cows that are typically raised with hormones, antibiotics, and fed genetically modified corn. Dairy is not good for your bones!
Despite what you may think, healthier desserts do not taste bad. In fact, you might find that you enjoy them! Look to these five recipes if you need to satisfy your sweet tooth while cleansing.
Raw Cinnamon Buns:
Didn't think that it was possible to have a cinnamon bun while on a raw food diet? Well, these aren't like the ones you are used to, but they are full of nutritious ingredients that actually offer you a protein boost.
Click here to make the recipe.
Raw Honeydew Sorbet:
Honeydew is a great hydrating fruit because it is mostly water. This makes it great for sorbets, smoothies, and it'll help cool you off in the hotter months.
Click here to make the recipe.
Creamy Raw Chocolate Spread:
If you like chocolate hazelnut spread but you are on a raw food diet or don't want all that refined sugar, this is the spread for you. It goes great on raw strawberries, or you can spread it between apple slices to make a healthy dessert sandwich.
Click here to make the recipe.
5-Minute Raw Banana & Cashew Pudding: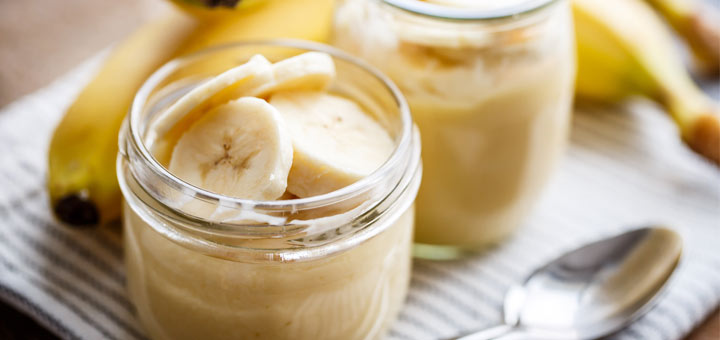 Sometimes you want dessert, but don't want to be overwhelmed by the sweetness or dragged down by the calories. This raw banana pudding is light, easy to make, and you can eat it guilt-free!
Click here to make the recipe.
Overnight Chocolate Chia Seed Pudding:
Grade B maple syrup or dates are crucial to have when you are on a raw foods diet. These add a natural sweetness and give the dessert a little extra flavor. You can blend this dessert or not, but we prefer not to blend it.
Click here to make the recipe.
2017-08-10T11:50:35+00:00