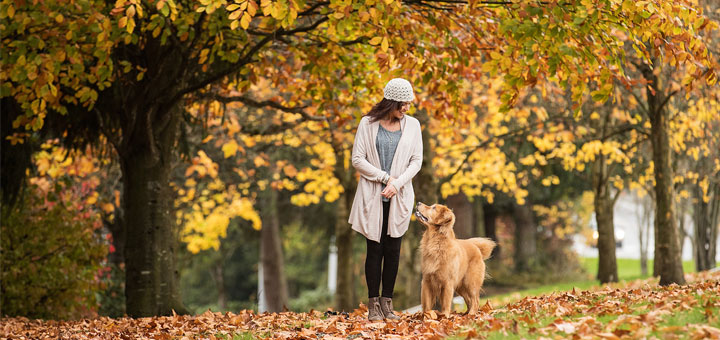 Isn't it wild that fall is already here? Before you know it, we'll have to gear up for winter. For now, though, enjoy the changing of leaves, sweater weather, and pumpkin spice lattes. Well, maybe don't enjoy too many of those lattes because they are quite fattening and heavily sweetened.
Fall and winter tend to be associated with unhealthy lifestyle habits, but you don't have to fall into that trap. The stress of the holidays, long days out shopping and eating, and party after party all contribute to weight gain. Additionally, the hustle and bustle of fall and winter events can interfere with wellness rituals that you develop over summer. Fortunately, there are habits that keep you healthy during the fall. You don't have to do anything crazy; rather, a few changes can make all the difference during this cozy time of year. 
Do Some Yoga
There's nothing like escaping the world after a long, stressful day. Rather than plopping down on the couch to veg out in front of the TV all night, take 30 minutes to an hour to practice a yoga routine. At the day's end, yoga can help put your mind at ease, helping you focus on the present moment. Take it one step further and commit to engaging in a yoga practice at least twice a week during the fall. You can do a routine in your house or head to a yoga studio if you prefer hot yoga or other varieties. Not only does it keep the body moving and strengthen your core, but it also helps you be more mindful and may even relieve stress or promote better sleep.
Spend More Time Outside
It sounds strange to suggest an outdoor setting when the weather gets colder, but being outside does wonders for your physical and mental health. According to research, spending time outdoors helps reduce stress and improve mood. If you have a dog, let that beautiful, sweet creature be your motivation. Walking for 30 minutes a day has been shown to help regulate bowel movements, reduce stress, contribute to weight loss, and boost your mood. Plus, being outside after being in an indoor 9-5 environment helps you recharge the batteries. Make the outdoors a priority and your mental health will thank you. 
Cook One-Pot Meals
A one-pot meal is exactly what it sounds like: you cook everything in one pot. Not only do one-pot meals epitomize comfort food, but they also make kitchen cleanup a lot easier. One-pot meals include soups, stews, pastas, and more. A one-pot meal can also be made in a slow cooker or Instant Pot. Using a slow cooker can take the stress out of making dinner when you get home. Simply throw all of the ingredients in the slow cooker in the morning, program the settings, and then go about your day. Dinner is ready when you get home!
Consider A Vitamin D Supplement
There is a vitamin D problem in the United States, the problem being that too many people are deficient in this nutrient. Given that the days are shorter and you most likely spend more time inside during the fall and winter, taking a vitamin D supplement can counteract the lack of sun exposure. Vitamin D helps control blood sugar, boost immune function, and aid with calcium absorption. Additionally, vitamin D has also exhibited an ability to help reduce anxiety and depression. Before you go out and purchase a vitamin D supplement, though, talk with your doctor about which supplement is best and what the right dosage is for you. 
Care For Your Skin
Your summer skin care routine may need to change with the onset of the fall season. The air gets drier and indoor heating switches on. It's the reverse of summer, which exhibits hot and humid outdoor temperatures and dry, air-conditioned indoor environments. Consider switching to a rich moisturizer to keep your skin soft and smooth. Emollients and humectants are great ingredients that help lock moisture into your skin. Lastly, remember to wear sunscreen if you'll be out during the day. Even though the days aren't as sunny, the sun's UV rays can still affect your skin, increasing the risk of skin cancer.
Above all else, don't forget to practice gratitude during this time of year. Gratitude can help you maintain your relationships and establish a healthier lifestyle. Consider writing down one thing that you're grateful for every day to help shift your mind from negative to positive.
2022-09-29T16:22:36-07:00