We at Dherbs are in love with almonds. They help to power us through our cleanses while also providing us with a ton of nutrients. Not only are almonds fantastic heart-healthy foods, but they are also great for keeping cravings at bay, which helps you control your portions.
Fun Fact: Almonds are extremely rich in vitamin E, which is why almond oil is used in many skincare products. They are also more nutrient dense than any other nut!
Nutrients in Almonds:
Magnesium
Vitamin E
Phosphorus
Iron
Zinc
Selenium
Copper
Niacin
Calcium
To help celebrate National Almond Day 2018, we have five recipes that feature the almighty almond. Get in the kitchen and let us know how the recipe(s) turn out.
Chocolate Almond Banana Smoothie:
There is something about the combination of bananas, almond butter, and cacao powder that makes this smoothie taste like a candy bar. While this isn't Full Body Cleanse Approved, you can make it cleanse-approved if you omit the steel cut oats and make the almond milk yourself (recipe here)
Click here to make the recipe.
5 Ingredient Energy Bites:
These little bites are great snacks that help to keep you full. You won't be craving anything because they satisfy the sweet and saltiness that you need. Plus, they are healthy snacks!
Click here to make the recipe.
Swiss Chard Pesto With Almonds: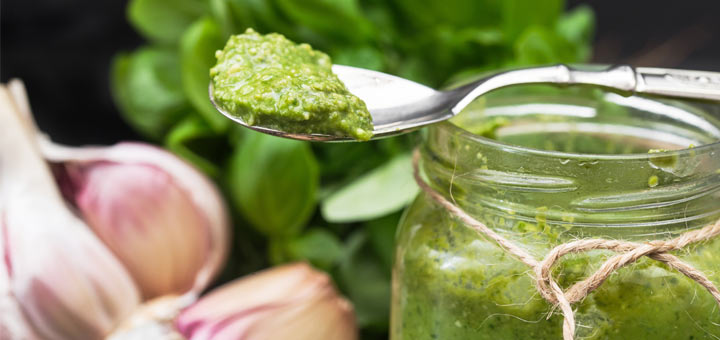 Basil leaves do not own a monopoly on pesto. Pesto can be made with a variety of different greens, chard being one of them. Make sure you remove the thick stems before blending the pesto ingredients together.
Click here to make the recipe.
Raw Carrot Pasta With A Ginger Lime Almond Sauce:
Carrot noodles are great because they are rich in beta-carotene, which is a great antioxidant that can improve skin health and eyesight. The lime and ginger sauce adds a refreshing zing to your palate, and it really brings the dish home.
Click here to make the recipe.
Vegan Paleo Almond Butter Cookies:
While these aren't your regular cookies, they sure do taste delicious. They are so easy to make because there are only 3 ingredients! Make them for friends or as healthy dessert options.
Click here to make the recipe.
Source:
https://www.organicfacts.net/health-benefits/seed-and-nut/health-benefits-of-almonds.html
2018-02-16T17:46:22+00:00