It's that time of year when school is about to be back in session. Packing your child's lunch, or your own lunch, can be a stressful situation. Is there enough sustenance? How healthy is the lunch? Should you be worried about how healthy the lunch and snacks are? Yes, you should absolutely take this into consideration.
If a child learns that eating a bag of chips with some sugary, gummy snacks and a soda is par for a daily diet, then he or she grows up thinking that that is normal. This type of diet as a child can lead to health complications or and increased risk of diabetes, obesity, heart disease, or cancer in adulthood. While it may seem easier to buy these processed snacks than to make homemade treats, is it worth it to jeopardize future health?
Easy is usually not healthy, but that is not always the case. There are tons of products on the market that are organic, raw, and made without processed ingredients. You just have to look for them. Since we promote homemade snacks, we have a few recipes to share with you that will be perfect for back to school lunches. Try them out and let us know how they go over.
Homemade Mango Fruit Roll-ups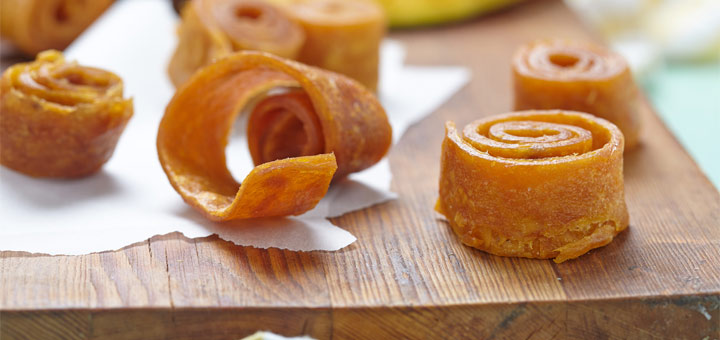 Some people live by the motto, "You are what you eat." Well, if this is true then most kids are walking sugar cubes, assuming that kids still eat sugary, unhealthy snacks with artificial flavors. To help break this mold, here is a super easy recipe for healthy fruit roll-ups.
Click here to make the recipe.
Homemade Energy Bars
These bars are packed with energizing nutrients and they help to keep you full. They are sweet, tasty, and you can personalize some ingredients to appease your taste buds.
Click here to make the recipe.
Power Your Day With These Carrot Cake Bites
While these are not Full Body Cleanse approved, you don't have to bake them. They are ready in no time and provide a ton of nutrients.
Click here to make the recipe.
Overnight Chocolate Chia Seed Pudding
If you make a large batch of this, you portion little servings off in glass jars or Tupperware. It is like having a pudding cup, but it is healthy. The best part is that you don't have to make it in the morning before school!
Click here to make the recipe.
Homemade Banana Chips
Now that you have this recipe, you won't want to snack on anything else. Bananas are filled with nutrients that can help improve digestion and respiratory health!
Click here to make the recipe.
2022-02-21T02:46:37-07:00