Labor Day Weekend is going to look a little different this year because of the COVID-19 delta variant. While many people continue to have large backyard parties, attend local festivals, and go on weekend trips, it's best to keep celebrations intimate with people you trust. You can still have fun, but remember to do so safely. It's best to entertain guests, be they family or friends, outside for safety and to enjoy the last warm days of summer. When you make food, though, try to veer from the common unhealthy dishes this year.
The sad reality is that people use Labor Day Weekend or Memorial Day Weekend to justify excessive meat and carb consumption. This is not justification; this is overeating. When you overeat on Labor Day Weekend, it almost sets you on an unhealthy, weight-gaining path that continues through the fall and winter, which is prime holiday (i.e. eating) season. If you need guidance for how much to eat, click here to learn how to control your portions.
Most of the food that people eat over Labor Day Weekend can be rough on the digestive system. The amount of meat and carbs people eat is much greater than the vegetables or fruits that are consumed, save for the watermelon or pineapple slices and the lettuce and tomato on burgers. Let's change that narrative and start making healthier recipes! Below, you'll find five delicious plant-based recipes that will excite your taste buds and liven the Labor Day festivities.
Watermelon Mango Salsa
You can't have a Labor Day celebration without a tasty dip. Refresh your palate and indulge in this sweet, zesty, and slightly spicy watermelon mango salsa that embodies the flavors of summer.
Click here to make the recipe.
Crispy Air Fryer Kale Chips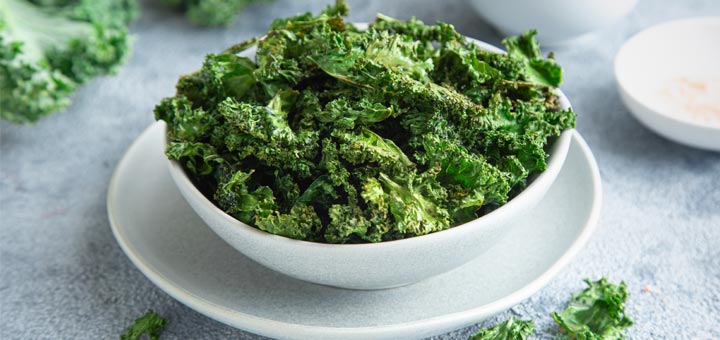 Elevate your snack game to a healthier, crunchier level with these crispy air fryer kale chips. You can whip up a large batch of them in a matter of minutes. Plus, you can season them as you please or follow the recipe.
Click here to make the recipe.
Grilled Portobello Mushrooms
When you allow the portobello mushroom caps to soak in the tart balsamic marinade, they absorb the flavors and become more tender. Portobello caps are also a great meat replacement, given that they have a meaty texture. You'll love this recipe!
Click here to make the recipe.
Grilled Sweet Potato Fries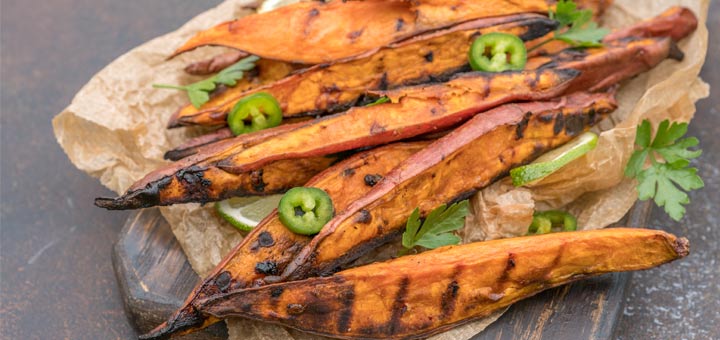 Is your sweet potato fry game on point? If it's not, you desperately need this recipe in your life. Grilling the sweet potato fries, which are more like wedges, gives them a beautiful char, so the exterior crisps up. The center is beautifully soft, making for the perfect bite.
Click here to make the recipe.
Lovely Lavender Lemonade
Adding a sweet and lovely flavor to a classic lemonade, lavender may help to reduce stress levels, headaches, and decrease anxiety symptoms. Additionally, the color is absolutely enchanting and makes you intrigued before you even taste it.
Click here to make the recipe.
2022-03-09T00:32:29-07:00