The non-dairy trend has grown exponentially in recent years, with almond, cashew, oat, rice, flax, coconut, pea, and other non-dairy milks lining the shelves in almost every grocery store. This isn't to say that traditional cow's milk is lacking in sales, but more people are realizing the health benefits of plant-based dairy alternatives. Not to mention, plant-based milks are cruelty-free and can easily be added to smoothies, tea, coffee, oatmeal, or desserts.
What Is Plant-Based Milk?
Although it is not actually milk, plant-based milk provides many of the benefits of regular cow's milk without all the drawbacks. Plant-based milks are made by grinding nuts or oats, for example, and adding them to water. The amount of water that is added will determine the consistency of the milk. Once that happens, flavors, vitamins, and minerals are added. This is where things can get a little tricky.
While there are reputable, healthy plant-based milk brands out there, many companies add sweeteners or artificial flavors to enhance the taste. That is why it is integral to read the label to ensure that the plant-based milk you purchase is benefitting the body, not filling it with artificial ingredients. The plant-based milks that you purchase should only have a few ingredients, sea salt, water, nuts or seeds, or real 100% vanilla being the primary ones, for example. Make sure that there is no MSG or flavorings, and that they are unsweetened; that last part is key!
Plant-Based Milks vs. Dairy Milk
Most people listen to the classic marketing slogan that "milk does the body good." Dairy milk is highly acidic, which tends to remove calcium from your bones. Plant-based milks, on the other hand, offer more calcium than dairy milk without all the acidity. Additionally, plant-based milks are much easier to digest and tend to improve the digestive process. Dairy can be difficult for the body to digest, which is why a high percentage of people are lactose intolerant or sensitive to dairy products.
If you don't want to worry about purchasing the wrong plant-based milk, start making them yourself. The process is incredibly easy and we have some amazing recipes for you to choose from.
Oat Milk
If you cannot have nut milk and don't want to consume dairy products, oat milk is the perfect solution. You can use oat milk in savory or sweet recipes, which is why we did not sweeten it.
Click here to make the recipe.
Raw Cashew Milk
Making nut milk is so easy! Just try this cashew milk recipe. You can drink it by itself or you can add it to smoothies for a protein boost!
Click here to make the recipe.
Raw Almond Milk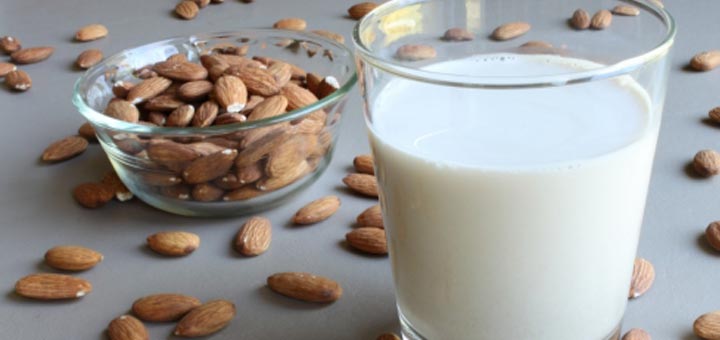 Making raw almond milk is a lot easier than it seems. A major plus is having a good blender that can effectively pulse the almonds.
Click here to make the recipe.
Raw Coconut Milk
Homemade coconut milk is acceptable to drink if you are cleansing. It goes great in smoothies and you won't believe how easy it is to make.
Click here to make the recipe.
2022-03-11T01:52:00-07:00