If you are in need of delicious dip recipes, you came to the right place. From salsa and hummus to guacamole and beyond, dips are communal snacks or appetizers that deserve as much appreciation as the entire meal. In fact, we would argue that people talk about dips more than the main course, especially if you are at a party or gathering.
Dips can be simple or complex, but one thing they cannot be is flavorless. All dips must be overflowing with bold flavors that keep the dipper coming back for more. If someone takes a celery stick to your hummus and doesn't come back for round two, consider it a loss. That means it's time to scrap that recipe and start fresh with something better.
Homemade Vs. Store Bought
Store bought dips come in handy if you're in a pinch, but let's be real and say that they just don't match up against homemade dips. A chip that has homemade pico de gallo piled on it is not in the same ballpark, let alone the same sport, as a chip covered in jarred salsa from some generic store. It is for this reason that we encourage everyone to make their own dips. Not only are homemade dips free of added preservatives, sugars, flavors, and colors, but they simply taste divine, leaving store bought dips in the dust.
As long as you have a knife, a cutting board, and a blender/food processor, you can make all the dips in the world. The following dips should excite your taste buds in the best possible way. Be careful, though, because these dips are dangerously delicious. Let us know how you like them in the comments below.
Chipotle Sun-Dried Tomato Dip
Creamy, slightly spicy, and bursting with flavor, this dip should be everyone's go-to if they are cleansing. Taste it & see for yourself!
Click here to make the recipe.
Cucumber Salsa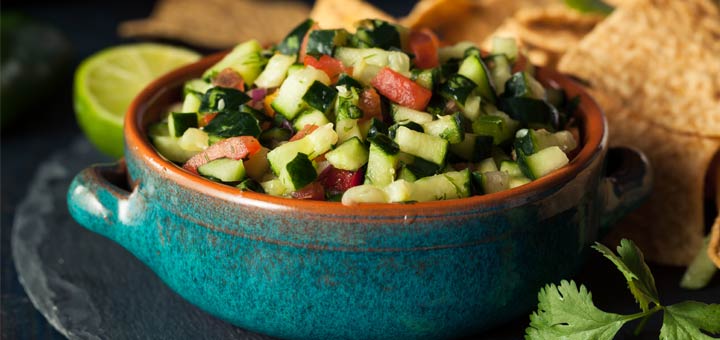 Get ready to dip because this is the most refreshing salsa we've ever tasted. Perfectly crunchy with just the right amount of heat.
Click here to make the recipe.
Edamame Hummus
No need for chickpeas in this edamame hummus. This beautifully green spread is oil-free and packed with tons of flavor.
Click here to make the recipe.
Roasted Tomatillo Salsa Verde
The roasted tomatillos and cherry tomatoes are complemented by the subtle heat of the jalapeno, garlic, and onion in this traditional green salsa.
Click here to make the recipe.
Spicy Cilantro Avocado Hummus
Indulge in this ultra creamy and slightly spicy dip once you finish cleansing. Even though it is quick and easy to make, it is oh so delicious.
Click here to make the recipe.
Spicy & Sweet Mango Guacamole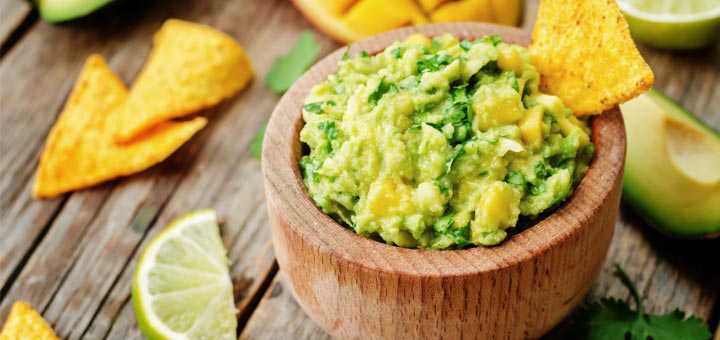 Looking for a dip that will help boost your energy levels, nourish your brain cells, and regulate blood sugar? This is that dip. Try it out!
Click here to make the recipe.
2022-04-04T03:07:04-07:00