There is more time in the day and the temperatures are just right for a picnic! April 23rd is National Picnic Day, which means that it is the perfect day to enjoy an outdoor lunch. You don't have to wander into the wilderness and be amongst the trees, although you absolutely can do this, but you should try to have lunch in the sun for some extra vitamin D.
What we have come to know as a picnic evolved from medieval hunting feasts and Victorian garden parties, which were often times very aristocratic events. These garden parties were much more elegant and involved multiple courses of food. In the 19th century, a group of wealthy citizens in London formed what became known as "The Picnic Society." This group encouraged social gatherings via potluck picnics. Those wealthy folks drank out of crystal goblets and sipped tea with extended pinky fingers…much more elegant than a salad or sandwich on a checkered blanket in the park.
Picnics can be informal affairs or romantic dates; the way you decide to picnic is entirely up to you. Grab some coworkers or friends and meet up for an outdoor lunch, weather permitting. Prep some food so that you are prepared. Enjoy one or more of the following recipes at your picnic. If you make them, tag us on social media and use #NationalPicnicDay2018.
Mint Kiwi Lemonade:
Kiwis are loaded with vitamin C and the mint and lemons work to promote healthy digestion. We used raw agave for this recipe, but you can use stevia if you want to; you'll just have to use a different measurement because stevia can be powerful. A little goes a long way.
Click here to make the recipe.
Homemade Zucchini Chips: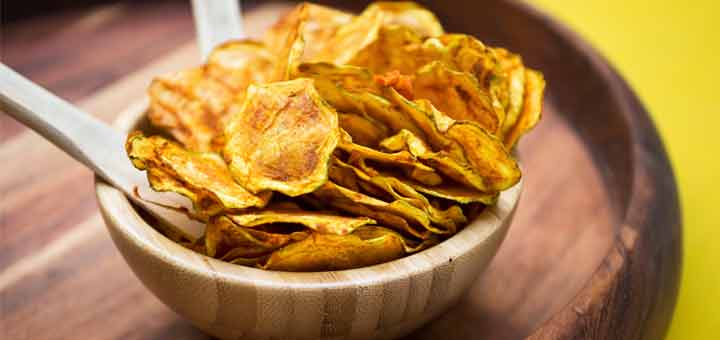 Zucchini is one of the best veggies to use because it is so versatile. You can make noodles, chips, or add slices to stir-fries. Enjoy these homemade chips that you can eat guilt-free!
Click here to make the recipe.
Melon Ball Salad:
Sometimes you just need to change up the salads that you eat. The lemon mint dressing complements the natural sweetness of the melon. If you want to add other fruit, feel free to experiment with different ingredients.
Click here to make the recipe.
Mediterranean Chickpea Salad:
This is a great low-calorie salad with a bunch of refreshing flavors. There are lots of antioxidants, healthy fats, and plant-based proteins in this salad, so eat up as long as you are not cleansing.
Click here to make the recipe.
Make sure to tag us on social media if you have a picnic.
Instagram: @dherbs
Facebook: @dherbsfamily
Twitter: @dherbs
Sources:
https://www.punchbowl.com/holidays/national-picnic-day
https://nationaldaycalendar.com/days-2/national-picnic-day-april-23/
2018-04-23T17:09:39+00:00