Now that spring is here, there is more time in the day and the temperatures are just right for a picnic! While public parks may be closed and certain beaches are roped off, we cannot neglect the importance of April 23rd, which is National Picnic Day. The weather is too glorious to avoid the outdoors! You don't have to wander into the wilderness and be amongst the trees or even leave your property to enjoy a picnic and some much needed vitamin D, which helps to improve immune function.
The History Of National Picnic Day
What we have come to know as a picnic evolved from medieval hunting feasts and Victorian garden parties, which were often times very aristocratic events. These garden parties were much more elegant and involved multiple courses of food. In the 19th century, a group of wealthy citizens in London formed what became known as "The Picnic Society." This group encouraged social gatherings via potluck picnics. Those wealthy folks drank out of crystal goblets and sipped tea with extended pinky fingers…much more elegant than a salad or sandwich on a checkered blanket in the park.
Abiding by the safer-at-home laws has been difficult, but people are doing what is necessary to flatten the curve of the novel coronavirus (COVID-19). We are almost positive that everyone would lunge at the opportunity to meet friends in a park to share a meal, but that cannot happen this year. Fortunately, a there is no right way to have a picnic. Picnics can be informal affairs or romantic dates; the way you decide to picnic is entirely up to you. Go out into your backyard, throw down a blanket, and enjoy a meal. If you don't have a yard, sit on your balcony, open the window in your apartment, or sit on the patio of your townhome. You can even have an indoor picnic! Use Zoom, Skype, or FaceTime to set up a communal picnic with friends or family and catch up with them. Sharing meals is a beautiful part of life, and we don't need to stop that just because we can't physically be with each other.
Enjoy one or more of the following recipes at your picnic. If you make them, tag us on social media and use #DherbsPicnic2020.
Blueberry Infused Iced Green Tea
Looking for a refreshing beverage to cool you off and boost your antioxidant levels? Make this blueberry green tea and serve it in a pitcher at your picnic.
Click here to make the recipe.
Homemade Zucchini Chips
These zucchini chips are super easy to make and you don't have to feel guilty about eating them. That's right, they are healthy chips!
Click here to make the recipe.
Homemade Dehydrated Sweet Potato Chips
These chips are just as crunchy and addictive as pre-packaged chips, but they are free of all the unhealthy processed ingredients!
Click here to make the recipe.
Jackfruit "Chicken" Salad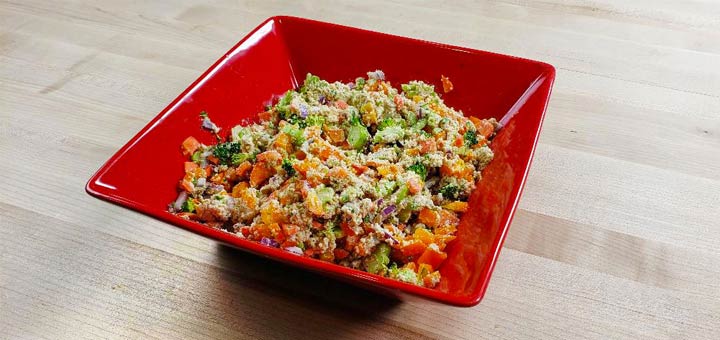 Forget about the chicken because we have jackfruit! This "chicken" is filling, creamy, and will keep you coming back for more.
Click here to make the recipe.
Strawberries Stuffed With Raw Cheesecake
Attention cheesecake lovers! You're about to fall in love with this dessert. It's the closest you'll get to eating cheesecake while cleansing.
Click here to make the recipe.
Make sure to tag us on social media if you have a picnic.
Instagram: @dherbs
Facebook: @dherbsfamily
Twitter: @dherbs
2022-02-25T06:45:51-07:00