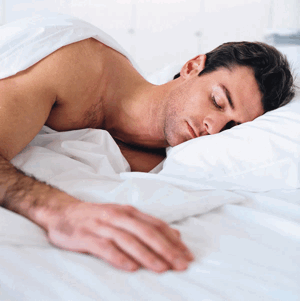 Masturbation is the normal, healthy process of stimulating one's genitals for sexual pleasure. It is one of the most common practice of autoeroticism.
Different people use different tools or techniques during masturbation. In general, people masturbate to achieve an orgasm. Surveys have shown that people of all ages and backgrounds enjoy masturbation, although it is more accepted in some cultures and countries than others.
Techniques
There are techniques that are common to both men and women, although both genders have differences as well. The shared techniques include:
Pressing or rubbing the genital area, either with fingers or against an object (such as a pillow)
Applying lube to genital areas to intensify sensation
Inserting fingers or an object into the anus
Stimulating the penis or vulva with electric vibrators
Additionally, both men and women may enjoy touching, rubbing, or pinching the nipples or other erogenous zones while masturbating
Reading or watching porn will sometimes occur either previously or concomitantly with masturbation
Some potentially harmful masturbation activities include autoerotic asphyxiation and self-bondage
Male Techniques
Masturbation techniques vary according to personal preference and physical factors (such as if the man has been circumcised).
Generally, men will hold the penis in one hand and then move their hand up and down the shaft. The speed of the movements and pressure will vary, although generally speed increases as ejaculation nears, while decreasing during the ejaculation itself
For uncircumcised men, the foreskin is held and slid over the glans
For circumcised men, such movement might create uncomfortable friction. To avoid feelings of discomfort, some men may choose to apply a lubricant
Some men enjoy using artificial vaginas, vibrators, or dildos (to stimulate the prostate gland)

Female Techniques

Women use a variety of positions and techniques to masturbate, including:

Stroking or rubbing the vulva (especially the clitoris) with index and/or middle fingers
Inserting fingers into the vagina to stroke the frontal wall (where location of the G-spot)
Using vibrators or dildos for additional stimulation
Caressing breasts, nipples, or other erogenous zones
Some popular positions for masturbation include lying on back, face down, sitting, kneeling, or standing.
Some women can also sexually stimulate themselves by crossing their legs tightly and clenching the muscles in their legs, which creates pressure on the genitals.
Sometimes memories of previous orgasms or sexual fantasies can create additional sexual pleasure

Health Benefits

There are many health benefits to masturbation, both physical and psychological.

Masturbation can reduce depression by leading to a stronger sense of self-esteem. Masturbation can also be useful for people in relationships. If one partner wants more sex than the other, masturbation can be a good way to achieve the same effect and thus minimize conflict over the issue. Moreover, by watching a partner masturbate, one learns their preferred method of touching and pleasure spots, which can be useful when engaging in sexual intercourse together.

Some studies have shown positive physical benefits, such as the 2003 Australian research team that found that men who masturbate frequently are less likely to develop prostate cancer. In 1997, one study found an inverse association between coronary heart disease and frequency of orgasms. A 2008 study at the Tabriz Medical University concluded that ejaculation reduces swollen nasal blood vessels, freeing the airway for normal breathing.

Lastly, one of the great benefits of masturbation is that it provides sexual pleasure without the risk of contracting a sexually transmitted disease such as HIV or herpes.

Risks

People who insert foreign objects into their genital areas run the risk of lodging them. There have been cases of people requiring medical assistance to remove objects (such as pencils). In general, however, masturbation is very safe. It's a good way to learn more about one's sexual preferences in a safe environment, and it is becoming more and more socially acceptable in Western culture.
2015-09-21T10:29:23+00:00