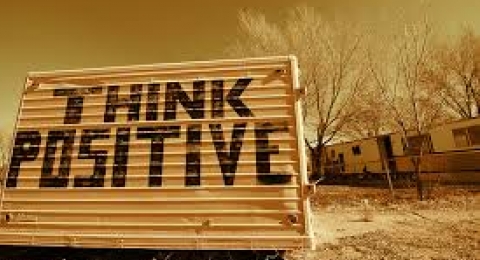 One reason why some people struggle to think positively, even when they want to, is a simple matter of time and numbers. How long have you been feeling depressed or anxious? How many negative thoughts have been endlessly repeating in your mind? In many cases, the amount of time and sheer number of thoughts shrouded in negativity make it exceedingly difficult for people to think positively on their own accord.
If this sounds familiar, there's no reason to despair — as long as you're willing to put in some time and effort. The key to changing the way you think is through vigorous mental exercise: daily affirmations. Just like you can't expect to get in good physical shape without regular workouts, don't expect to be capable of spontaneous and habitual positive thinking without frequent cognitive exercise.
Simply put, daily affirmations train your brain to think positively; they are uplifting truths you want to believe and heartwarming convictions about yourself or the world as a whole. They are one of the most effective ways to proactively and permanently change the way you think.
To be honest, I avoided using daily affirmations for years when they really could have helped me. I thought they were silly and that merely saying things out loud wouldn't change the way I was thinking. I was wrong. I've had great success using daily affirmations and if you struggle to think in a positive, encouraging way, this might work for you too.
By: Matthew D. Della Porta 
Source: www.huffingtonpost.com
2015-08-27T12:04:02+00:00