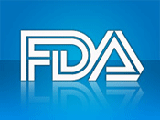 The Food and Drug Administration is at it again…attempting to ban another natural remedy that has not killed a single person: ear coning.
We have never heard of anyone being injured during an ear coning or candling session, but the FDA would like you to believe that the therapy involves hot wax being poured into the ear canal. A person would have to be a fool to allow HOT wax to drip in the ear in an attempt to have ear wax removed or have a malady remedied.
Quite the contrary, ear coning sessions are quiet relaxing and are very effective in having ear wax safely removed from the ears. Nothing removes ear wax from the human ears like ear cones (or candles).
Ear coning (candling) does not work by dripping hot wax into the ear. It works by creating an environment for heat osmosis. The heat from the fire at the end of the cone/candle creates an osmosis effect that melts the ear wax and sucks it up into the hollow part of the cone or candle.
Proper, safe ear coning uses an aluminum pie plate under the hot wax to catch any dripping wax or ashes from entering the ear canal.
This video shows proper, safe ear coning:
Ear cones or candles are NOT medical devices. They have been in use for thousands of years dating back to use in ancient Kemet (Egypt) amongst Kemetic people and were also used by other cultures, such as the Native Americans.
Before there was an FDA, there were ear cones or candles. In fact, banning ear cones (candles) could be seen by some as a cultural attack.
What You Can Do
You can do two things:
(1) Sign the petition against the FDA for my friends at Natural Solutions Foundation (NSF) Natural Solutions Foundation
(2) Pass this article along to other people that may find the information enlightening and/or informative.
You can also visit the NSF site at: www.healthfreedomusa.org/
Thank you for reading!
2015-08-27T12:03:28+00:00