I have developed a fondness for the USDA's Economic Research Service (ERS). They collect awesome data on U.S. food consumption patterns. In the September, 2011 issue of their magazine AmberWaves (September, 2011, page 59), the latest numbers on the "Loss-Adjusted Food Availability" data (the closest estimate of what we consume) per day are as follows:
Fruit and vegetables – 205 calories
Dairy – 261 calories
Added sugar and sweeteners – 440 calories
Meat, eggs and nuts – 473 calories
Added fats and oils and dairy fats – 596 calories
Flour and cereal products – 619 calories
Total calories = 2594
At a quick glance "added fats and oils and dairy fats" and "added sugar and sweeteners" are 1036 (596 + 440) calories which are absolutely unnecessary. This is 7000 calories per week of needless added calories or 2 extra lbs per week!
You've heard it time and time again that the standard American diet or SAD is truly deplorable. As if you needed any more proof, the above-referenced numbers are evidence. Consider the following: the one category of food that people should be eating more of (fruits and vegetables) is what they're eating the least. Now that's truly sad!
If you've been reading my articles or visiting this site regularly, it's obvious that you have an interest in improving your health. With a plethora of information out there about how to be healthy and so many different diet options, is it a wonder that the standard American diet is so bad? It's hard to make sense of all the information that's out there.
But I'm here to tell you that staying healthy isn't brain surgery. And even with the multitude of diet options and information available, there's common points of connection and all agree on at least two things:
No refined carbohydrates. Some diets emphasize eating only whole grains while others might eliminate carbohydrates altogether, especially from grains. No diet that I have ever heard of encourages refined, processed carbohydrate consumption. If you think about it, and if you look at the food patterns over the last century in the United States, with the increase in refined grain consumption along with added fat and sweet calories, then you can see where excess carbohydrate consumption has had an adverse effect on weight. If you were only eating whole grains, beans, unprocessed starchy vegetables, and fruit, there would be a dramatic shift to better weight control. The word "carb" would not be such a bad word. In fact, "carbohydrate" is a really good word in nutrition and health. Just eat good, whole, and unprocessed carbohydrates.
All diets (vegan, vegetarian, carnivore, or omnivore, low-fat or high-fat) encourage the consumption of vegetables. Some encourage fruit while some don't. And no diet ever discourages vegetable consumption. If everyone strictly adhered to the "no refined carbohydrates" and "eating lots of vegetables" components in almost all the popular diets, there would be a dramatic change in the health of our country and in other developed and developing countries. There would be a dramatic reduction in weight and excess calories, which are main causes of chronic disease.
You might have observed that I keep repeating the words "unrefined," "unprocessed," and "whole." There is a reason for this. If you use these three simple words as the basis for all of your food choices, then you will dramatically change your health. You don't need a calorie counter or fifteen rules on a particular diet or excessive menus. By eating unrefined, unprocessed and whole foods, it will result in the elimination of added calories in your diet (i.e., the extra 1036 calories taken in per day as described above), increase your protective micronutrient intake and control your blood sugar. It's that simple! And like I said before, staying healthy is not brain surgery!
For a reminder on helpful tips to consider when grocery shopping, re-read my article "The Busy Person's Guide to Healthy Grocery Shopping.
---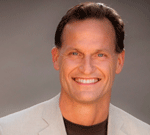 As a certified physician's assistant specializing in nutrition, prevention and integrative medicine, KIRK HAMILTON maintains that if there's one cure all for chronic disease it's what you eat. With his emphasis on consuming more unprocessed, micronutrient dense plant-food along with simple cross-training and mind/body principles, Kirk has been instrumental in guiding his patients and clients toward the path of optimal health since 1983. He has also been a valued educator to health professionals. As the founder of Clinical Pearls Publications, Kirk provided summaries of nutritional research to practicing physicians and researchers around the globe until he sold the company to Tishcon Corp. in 2004. Since 2009 Kirk has hosted his own radio program/podcast titled Staying Healthy Today. He has interviewed hundreds of the top experts in the medical field including Joel Fuhrman, Dr. David Jenkins and Dr. Neal Barnard. Drawing on his 28 year career, in August 2011 Kirk self-published the book titled "Staying Healthy in the Fast Lane – 9 Simple Steps to Optimal Health." His book serves as a guide for individuals, professionals and policy makers on how to create a new health paradigm that is focused on staying well and prevention instead of treatment.
Follow Kirk!
www.prescription2000.com

The greatest medicine of all is to teach people how not to need it.
Read about how to lose weight and prevent chronic diseases by purchasing Kirk's book, "Staying Healthy in the Fast Lane – 9 Simple Steps to Optimal Health." Order your copy here. Enter code "RX40" and receive an automatic 40% off your book purchase.
Dherbs Solutions:
2015-08-27T12:04:02-07:00