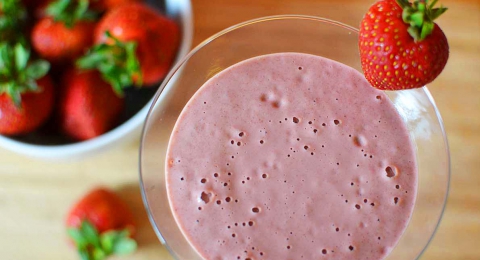 Our friend, and one of the coolest yogis on the planet, Tara Stiles, lends us a recipe from her long-awaited cookbook, Make Your Own Rules Diet.
Strawberry Shortcake Smoothie
Makes 1
Ingredients
1 1/2 cup frozen strawberries or 1 cup nonfrozen strawberries and 1 cup ice
1 cup rolled oats
1 cup cashews
1 cup almond milk
1 tablespoon maple syrup
1 teaspoon vanilla extract
1 teaspoon cinnamon
Blend it. Enjoy!
By: Tara Stiles
Source: www.mindbodygreen.com
2015-08-27T12:04:44+00:00