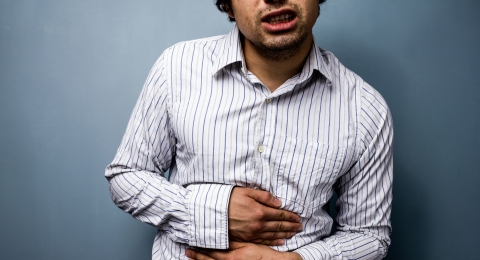 If your tummy is feeling a little upset here's something that can help
This deliciously soothing blend of superfoods to support a delicate tummy and promote good gut flora – my favourite recipe, it tastes like a mango lassi!
To make it you will need:
One handful of mango or papaya – Good sources of soluble fibre
One handful of pineapple – Contains bromelain to fight inflammation and aid protein digestion
125g of cultured coconut milk yoghurt or cultured yoghurt – For good gut flora
A pinch of saffron – Aids nutrient absorption.
¼ teaspoon turmeric powder – Supports a healthy liver and helps reduce inflammation
2 tsp baobab powder – Nutrient rich for general health support
Seeds of 6 cardamon pods ground – Traditionally used in India after a meal
300mls water
Pinch of Himalayan salt – A great, easily absorbed mineral source
1 tsp bee pollen – Optional, provides B vitamins for gut health*
Combine all the ingredients in your blender, blitz until smooth and enjoy!
*Sprinkle the bee pollen on top before serving
Source: www.nynaturalnews.com
2015-07-09T10:38:36+00:00