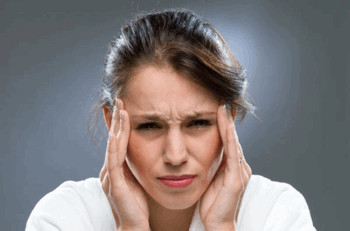 Vertigo is the medical term for "dizziness."
Vertigo is medically defined as: "A sensation of faintness or an inability to maintain normal balance in a standing or seated position, sometimes associated with giddiness, mental confusion, nausea, and weakness. A patient who experiences dizziness should be carefully lowered to a safe position on a bed, chair, or floor because of the danger of injury from failing. Compare Syncope." – Mosby's Medical Dictionary, 3rd edition, pg. 383
Vertigo is naturopathically defined as: "An abnormal sensation that causes you to feel as though you or your environment is moving or spinning (this is an actual sensation of movement and is different than dizziness). It occurs when there is a problem in the vestibular labyrinth, the portion of the inner ear that control's balance." – Lise Bourbeau
Causes
Vertigo is most commonly caused by inner ear problems, brain issues or even nerves.
Symptoms
Symptoms of vertigo are:
Feelings or sensations of spinning
Loss of balance
Nausea
Vomiting
Light headedness
Trouble standing up or walking
Blurred vision
Ear ache
Healing From Vertigo Naturally
Get balanced! A great way to balance yourself is by meditating. If you don't know what meditation is or how to go about it, visit Dherbs.Com page on Meditation. And if you really want to understand all there is to know about meditation, read the book "Meditation" by Osho.
Another great way to balance (and ground) yourself is by using crystals and gemstones. You work on grounding yourself by working on your First (Root) Chakra, which is located at your genitalia. Black colored stones, i.e. Black Tourmaline, Jet, Black Obsidian, Black Kyanite and Onyx, are best for grounding purposes. Hematite is also a good stone (or metal) to use to balance yourself. I recommend wearing hematite jewelry daily until you finally feel grounded. Remember, work on all major chakras for purposes of grounding and balance. We must also think in wholistic terms pertaining to the chakras as well. All chakras work synergistically!
You can use botanicals (herbs and essential oils) to help calm your nerves. Good calming (calmative, nervine) herbs include Kava Kava, Jatamansi, Valerian Root (natural 'Valium'), Passionflower, Hops, Skullcap, Catnip, Blue Vervain, and Chamomile. You can drink these herbs in tea form or consume them in liquid extract form or capsule form.
Essential oils can be directly inhaled or burned in a diffuser. Good essential oils with calmative properties include Lavender, Valerian, Catnip, Linden Flower, Orange (peel), Chamomile (Roman), Ylang Ylang, Bergamot, and Neroli. Sniff these scents throughout the day. Dherbs.Com has a 'Calming Inhaler' that is very small in size and can be carried in your pocket or purse. Elation Inhaler
Drink herbal tea of Gotu Kola (1-2 cups daily) which is good for all problems in the head, including the ears. The herb works well for cases of vertigo and tinnitus.
Because vertigo is tied into the ears, try ear coning or candling. Ear coning/candling does more than just remove earwax and bacteria. It also helps to restore balance to the ear chakras, which when open and balanced, allow you to hear more in depth on the spiritual level. Sessions should be every 3 days or 3 days a part so as to allow the natural ear lubrication to return.
If you can find some long thin quartz wands/sticks small enough to stick into your ears, take two of them and program them with your intention and place them into your ears and leave them there for about 15-30 minutes, preferably while lying down. To learn how to program crystals, visit Dherbs.Com "Crystal" page.
Get plenty of rest! Calm your mind. Soothe your mind!
If your diet is rich in meats, processed foods, refined starches and refined grains, change it. Go raw foods or vegan-vegetarian! Eat healthy! Drink plenty of water. Drink plenty of fruit and vegetable juice.
2015-08-27T12:04:01+00:00