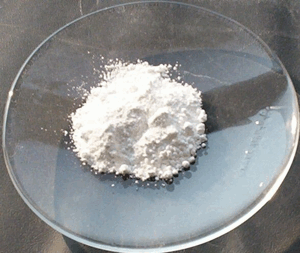 Zinc is an essential nutrient in the body. Zinc is a trace element, essential for reproductive health, especially in men. It is responsible for more than 200 enzyme activities within the body.
Zinc is important for men because they tend to lose this vital nutrient more often than women. This occurs through ejaculation.
However, zinc also appeals to women as well. It has been called one of the essential beauty elements. Others include calcium, biotin, sulfur and silica.
Uses of Zinc
Zinc comes in four types:
Zinc acetate
Zinc oxide
Zinc permanganate
Zinc stearate
They are all inorganic and pharmaceutical grades of Zinc. Some of the uses of this element include:
Styptic
Astringent
Water-repellent
Protective steel coating
Zinc also has many functions inside the body. It is essential for:
Male prostate health
Female uterine health
Protein synthesis
Oil gland activity
Healthy immune system
Wound healing
Accurate sense of taste and smell
Prevention of free radical formation
Maintains proper levels of Vitamin E
It is best for humans to consume organic, natural Zinc.
Deficiency in Zinc
A deficiency of this important trace element can result in many ailments. Zinc is essential to our bodies and without it, they can begin to fail us. Some of the most common conditions that result from a lack of Zinc are:
Brittle nails
Male prostate gland disorders
Acne
Loss of sense of smell or taste
Delayed sexual maturation in infants
Fatigue
Hair loss
Impaired night vision
Male impotence
Female infertility
Colds
Flu
Slow wound healing
Impaired memory function
Natural Sources of Zinc
Many foods contain high levels of Zinc. When purchasing these foods, make sure they are organic whenever possible.
Pumpkin seeds
Sunflower seeds
Brewer's yeast
Lima beans
Pecans
Mushrooms
Soy lecithin
Soybeans
Whole grains
Make sure if you consume soy products that they are organic and not genetically modified (or non-GMO).
Herbs also can be a good source of Zinc. Some beneficial herbs include:
Cocculus Root
Sarsaparilla
Chickweed
Alfalfa
Kelp
Dulse
Fennel Seed
Dandelion
Nettle
Parsley
Hops
Milk Thistle
Blue-Green algae
Spirulina
Chlorella
Wild Yam
DHerbs Solutions
DHerbs offers many products that can assist in giving you the zinc your body needs. Some products to try are:
Thank you for reading!
This article is compliments of DHerbs.com
2015-08-27T12:03:29+00:00