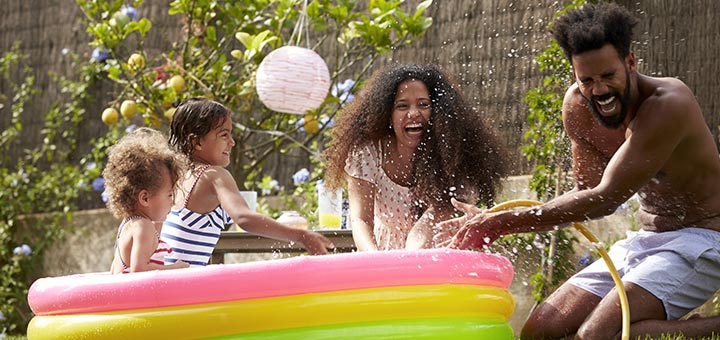 Memorial Day is just around the corner and it's going to be a little different this year. Since social distancing orders are in place, there won't be picnicking or large gatherings in the park or beach day celebrations with volleyball or football games. That doesn't mean you and your family can't have fun, though. You just have to get creative.
One of the best human traits is adaptability. We adjust our plans and roll with the punches, and we often emerge stronger and better as a result. While a giant backyard barbecue with lots of friends is out of the question, you can still recognize the holiday at home.
What Is Memorial Day All About?
Many people look forward to Memorial Day because it is a three-day weekend and an excuse to eat unhealthy foods and get drunk. It is similar to July 4th in that regard. Memorial Day honors those who died in active military service. It takes place annually on the last Monday in May. Now that you know what it's about, let's give you some suggestions for a fun-filled weekend.
Have Lunch/Dinner Outside
The weather is warm (hopefully), so kick off the unofficial start of summer with a casual outdoor meal. You don't have to get crazy with decorations; rather, keep things simple by placing some flowers in a vase to create a beautiful centerpiece. Serve up dishes that showcase seasonal flavors: greens, asparagus, and berries are in season right now! The backyard is truly the place to be this Memorial Day weekend.
Watch A Movie Outside
Nothing screams summer like an outdoor movie. Gather the family in the backyard, set up blankets and chairs, and screen a movie outside. Simple projectors are pretty affordable nowadays, and all you need is a blank wall. You can even stretch a sheet between two poles, but make sure that it is taught to avoid a wavering screen.
Play Yard Games
From corn hole and horseshoes to ring toss and water gun fights, fun yard games incorporate activity into your celebrations. There's nothing like a little friendly competition on a day with the family. Just make sure that you keep it light and fun; there's no need to get angry over a game of horseshoes.
Go Camping In The Yard
Camping is a Memorial Day tradition for many families. Even though campgrounds are closed as a result of the coronavirus pandemic, you don't have to sacrifice tradition this year. Get the tents out and set them up in the backyard. Sleep under the stars, tell stories, read books with a flashlight, and enjoy the company of family. If you have a fire pit, get a fire going!
Fire Up The Grill
Light that grill because grilling is one of the best activities during warm weather. You can still enjoy grill-tastic dishes even though you can't have a bunch of friends over (you can thank Rona for that one). Use technology to your advantage and have a Zoom meeting or use FaceTime to grill with friends via a screen. Additionally, keep in mind that there are meat shortages in many parts of the country, but you don't need meat to make delicious grilled recipes. You can find our favorite grilled recipes below. We hope you like them!
Grilled Portobello Mushrooms
Marinated in a tart, herbaceous balsamic marinade, these grilled portobellos make for a light and meaty entree or perfect side dish.
Click here to make the recipe.
Grilled Sweet Potato Fries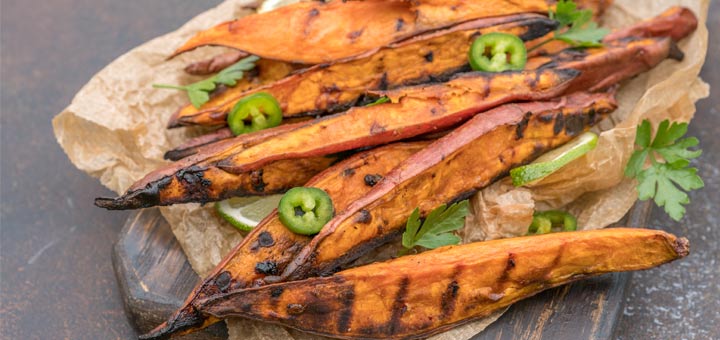 If you love sweet potato fries, you need to stop what you're doing and make this recipe right now. This will be your new favorite summer side!
Click here to make the recipe.
Vegetable Kebabs With A Balsamic Glaze
The balsamic glaze is going to elevate your vegetable kebabs to another level. Fire up the grill and get to cooking!
Click here to make the recipe.
Grilled Pineapple With A Cinnamon Honey Drizzle
Whether you need the perfect side dish or unique dessert, this grilled pineapple is the perfect balance of semi-sweetness and subtle char.
Click here to make the recipe.
2022-03-25T03:49:30-07:00