There are so many national days all year round, but we have a special affinity for National Smoothie Day. Not only is National Smoothie Day an excuse (not that we needed one) to drink more smoothies, it is also the first day of summer! We don't think there is a better combination than a hot summer day and a cold smoothie full of nutrients.
Smoothies are appealing for a variety of reasons. They are easy to prep, easier to make, and the easiest to drink. One of the best things about drinking smoothies is that they are pre-digested. Because the ingredients are already blended, the body doesn't have to work to digest the food and absorb the nutrients. Just make sure that you aren't adding any sugary, bottled juices to your smoothies; all those chemicals counteract the consumption of the fresh fruits and vegetables.
If you need to include more green vegetables in your diet, smoothies are the answer. If you want to have a simple substitute for a meal replacement, smoothies are the answer. Finally, if you want to control your portions and avoid complex cooking techniques, smoothies are the answer. Are you ready to take part in the celebration of National Smoothie Day? Try some of our favorite smoothie recipes below.
Tropical Immune Boosting Smoothie
Pineapple contains beneficial enzymes that promote healthy digestion. The manganese in pineapples also helps to promote enzymes that help you feel energized, so drink this in the morning and you'll be ready for the day!
Click here to make the smoothie.
Banana Berry Protein-Packed Smoothie Bowl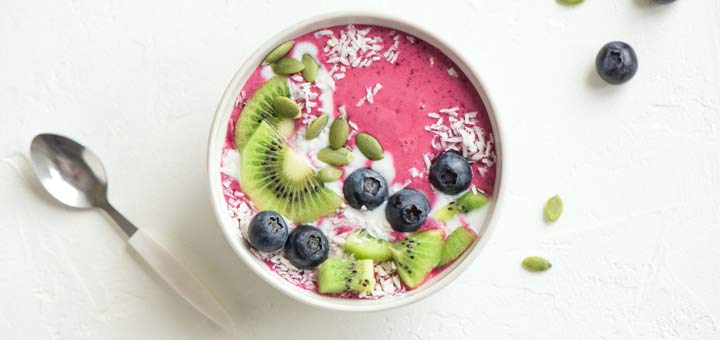 The great thing about starting your day with a smoothie or smoothie bowl is that your body doesn't have to work hard to digest the food or absorb the nutrients. This helps you to stay energized until you consume your next snack or meal.
Click here to make the smoothie bowl.
You Can't Beet This Breakfast Smoothie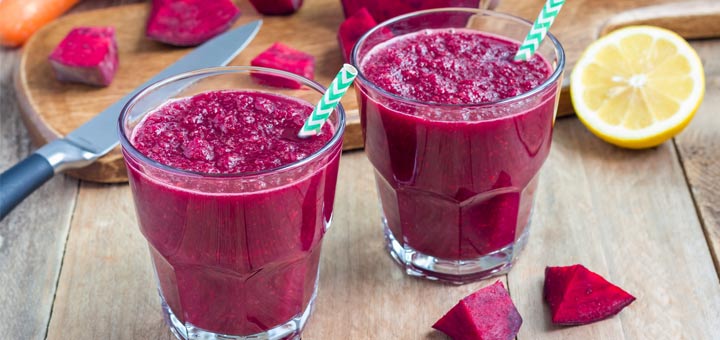 Beets aren't necessarily everyone's first choice when it comes to smoothie ingredients, but they should be. They help promote natural detoxification and they are rich a ton of vitamins and minerals.
Click here to make the smoothie.
Refreshing Strawberry Nectarine Smoothie
The refreshing flavors of summer are here! Embrace the seasonal fruits and use them in creative ways. People don't usually put nectarines in smoothies, but they should because their inherent flavors work well with other ingredients. We hope you enjoy this summer smoothie!
Click here to make the smoothie.
Healthy Carrot & Pineapple Smoothie With Bananas
Carrots are extremely beneficial for eye health, while pineapples and bananas can actually help you get rid of bloating. The enzymes in pineapples help to improve your digestion, which is a major part of being healthy.
Click here to make the smoothie.
Sip on a refreshing smoothie today and invite the summer season into your life. Let us know what smoothie you make and how you like it in the comments.
2023-03-02T03:32:59-07:00