When it comes to bringing a dish to a Thanksgiving dinner, you don't want to be the person who only brings a bag of chips or a mediocre pie that looks like was the last one available. This isn't Sunday night football get together, which tolerates that kind of $3 purchase. Thanksgiving is a labor-intensive meal that demands a dish that you put a little love into. You don't have to spend thirty hours marinating something and another twelve cooking the meal, but you should develop some rich flavors.
We know that tomorrow is the big day and you may be stressing about what to bring. Don't try to go to the grocery stores tomorrow because there may not be much left. Try to get there today in order to scavenge for ingredients that you need. There are many dishes that don't take a lot of time to make, and don't demand a long list of ingredients. Never forget that a simple recipe can end up being the most flavorful meal you ever eat.
That's enough from us. We know that time is of the essence and you need to get your groceries to make a dish tomorrow. Try one of the following recipes and let us know how you like it. One last thing, you may notice that a few recipes contain cranberries, but that's only because we think they are one of the most underused fruits of the fall season. Get your hands on the fresh ones for some amazing health benefits!
Seasonal Pomegranate Kale Salad
When the fall and winter seasons give you delicious ingredients like pomegranates, kale, and citrus fruits, you embrace them and use them every which way you can. This salad is simple to make and packs a nutritional punch in every bite.
Click here to make the recipe.
Butternut Squash And Cranberry Quinoa Salad
This salad combines some of fall's tastiest flavors in one healthy bowl. The balsamic vinaigrette really elevates the butternut squash. You can always double or triple the recipe, depending on how many people you are making this for.
Click here to make the recipe.
Cinnamon Roasted Sweet Potatoes With Fresh Cranberries
Mmmm, mmmm, mmmm! Cinnamon, sweet potatoes, and cranberries are what the holidays are all about. Impress your holiday party with this dish.
Click here to make the recipe.
Homemade Cranberry Sauce
We know what you might be wondering, and yes, this healthy cranberry sauce is just as delicious, if not more delicious than the sugar-laden, unhealthy canned counterpart. This recipe is extremely versatile, and it is gluten-free, vegan, paleo friendly, and dairy-free. You're going to love it!
Click here to make the recipe.
Pumpkin Pie Tarts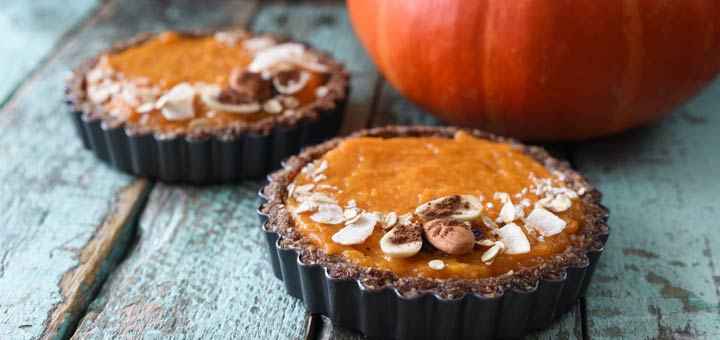 Bring the health this Thanksgiving with a delectable pumpkin dessert. Since they don't require cooking, you can make them on Thanksgiving Day!
Click here to make the recipe.
We hope these recipes helped! Have a wonderful Thanksgiving!
2022-03-14T01:42:27-07:00