Burritos are either loved or hated, and if you don't love them then we need to have a little chat because they are amazing. Now, burritos may not be the healthiest food, but you can make them healthy by using a variety of ingredients. Burritos are typically loaded with meat, rice, beans, and salsa or guacamole, and consuming too many can lead to poor digestion or increased cholesterol, which is never ideal.
Burrito Fact: Burritos were first introduced in the United States in the 1930s at the El Cholo Spanish Café in Los Angeles, California.
Should You Pay Extra For Guac?
Is this even a serious question? The answer is yes, a thousands times yes. Unless you are allergic to avocados, you should always fork over the extra buck for guacamole because it is always worth it. Avocados are great sources of omega-3 fatty acids, monounsaturated fats, potassium, and magnesium. They are also great for improving circulation in the body.
Making a burrito healthier is not that difficult. First off, get rid of the tortilla because that is just added calories that you don't need. Some of you might be thinking that a burrito is not a burrito if the tortilla isn't enclosing the ingredients. You may have a point, but we are all about the burrito bowl. The burrito bowl is a much easier way to control your portions because most burritos are often monstrosities that weigh you down after consumption. Try our favorite burrito recipes below and let us know what you think!
Wild Rice Burrito Bowl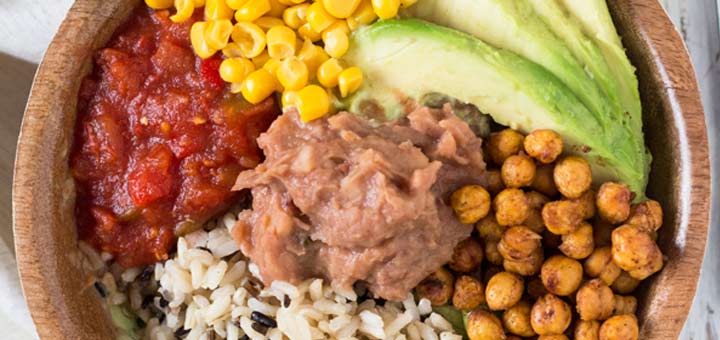 If you didn't have time to go your go to burrito spot, good, because this vegan burrito bowl is way healthier than what you were going to eat. It is packed with nutrients and you can add or take off whatever toppings you want.
Click here to make the recipe.
Spaghetti Squash Burrito Bowls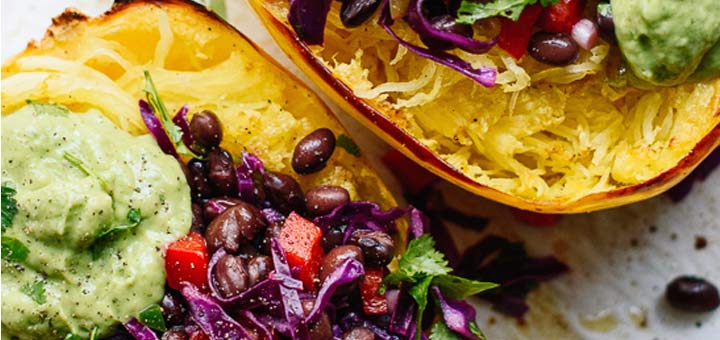 You will be turning spaghetti squash into your burrito bowls for this recipe. While you will be seasoning the squash, this recipe is all about the toppings. Enjoy!
Click here to make the recipe.
Zesty Zucchini Burrito Boats
We love it when we can get creative in the kitchen. We love making zucchini into pasta, but we never thought to make them into healthy burrito boats! It's like eating your favorite burrito without the added carbs from the tortilla and rice.
Click here to make the recipe.
2022-10-31T04:11:27-07:00