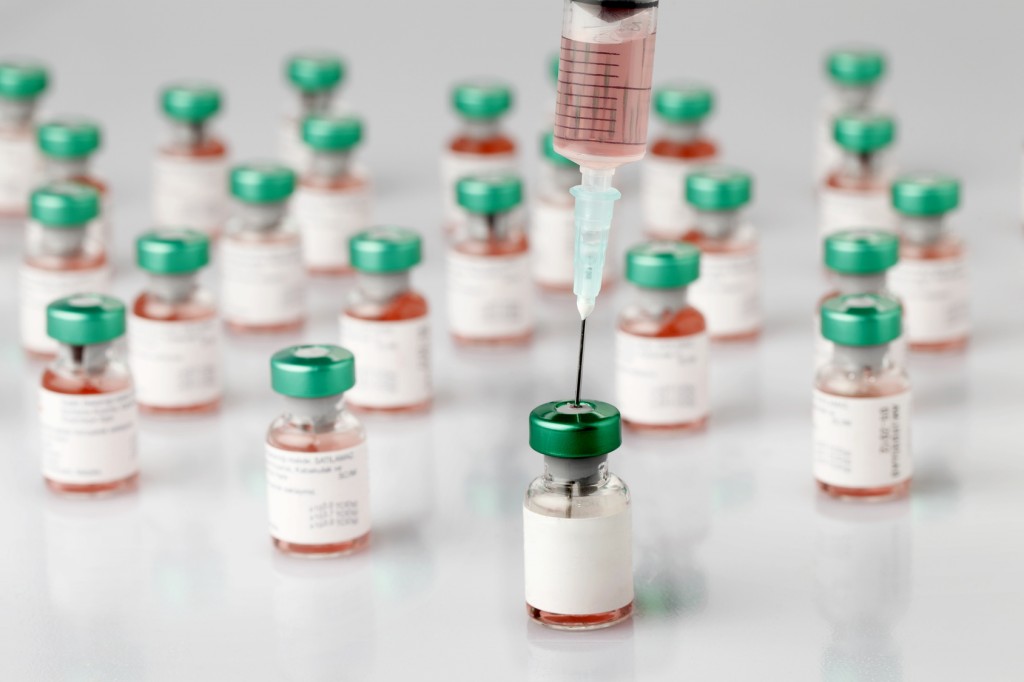 There's a lot of discussion and controversy around the childhood vaccine debate. The truth of the matter is that childhood vaccines can create significant side effects that can irreversibly change the child's quality of life.
The best choice or decision to make is an informed one. But in order to make an informed choice or decision, parents need the proper or correct information.
Vaccines are made with ingredients known to create severe health problems including:
formaldehyde (embalming fluid)
aluminum phosphate
sucrose (sugar)
copper
animal blood products
viral protein particles
egg residue
thimerosal (a mercury-based preservative)
polysorbate
cadmium
sodium chloride
dairy by-products
nitric acid
sodium hydroxide
ammonium sulfate
glycerol
phenoxyethanol (anti-freeze)
Known Side Effects
Some of the side effects of vaccines due to the the elements and substances listed above are:
cerebral palsy
brain damage
paralysis
neurological impairment
monkey fever
Gullian-Barre-syndrome
Autism
mental retardation
premature aging
cancer (and leukemia)
multiple sclerosis
SIDS (sudden infant death syndrome)
asthma and bronchitis
malaise
convulsions (epilepsy)
seizure
encephalopathy (degenerative disease of the brain)
thrombocytopenia (inflammation of veins)
Cochlear lesion (loss of function of the inner ear)
brachial plexus neuropathies (nervous disease of the arms, nerves, and lymphatic)
erytherma (morbid redness of the skin)
shock episodes (excessive screaming)
chronic melancholy (child never smiling or laughing)
learning disabilities
Opt-Out Rights
It may be against someone's religious or conscientious belief(s) to allow foreign substances into the human body of God; or to accept the blood of another being or creature into your body (as the Jehovah Witnesses believe). If vaccination calls for vaccines that include foreign substances (such as blood and inorganic metals), which is to be injected into a child's body, this would no doubt violate First Amendment right to religious freedom and expression.
According to the National Vaccine Information Program, all 50 states allow parents to opt-out of vaccination for medical and religious reasons, but only 17 states allow parents to opt-out for philosophical reasons.
States that allow parents to opt-out for philosophical reason are:
Arizona
Arkansas
California
Colorado
Idaho
Louisiana
Maine
Michigan
Minnesota
North Dakota
Ohio
Oklahoma
Texas
Utah
Vermont
Washington
Wisconsin
School Vaccination Programs
Statutory vaccination requirements cannot penetrate a person's First, Fourth, and Fifth Amendment constitutional rights. In addition to vaccinations being statutory in nature, again, they are voluntary.
School vaccination programs to inoculate child and student are voluntary and all school children and students may be exempt due to certain reasons, i.e. immunization contrary to beliefs or conscience.
But because vaccinations are voluntary, governing statutes for vaccinations must offer an exemption from vaccination. Most exemptions are granted when the immunization is contrary to beliefs. The California statutes (Health and Safety Code) comports with the foregoing statement:
Again, you are told about exemptions from immunization via a letter or affidavit stating that immunization is contrary to your beliefs. It's best to say religious and conscientious beliefs; and it is also best to do an affidavit signed under penalty of perjury and notarized by a notary public, or if a sovereign citizen, to have 2-3 witnesses sign the exemption letter.
Legal standing for the right NOT to vaccinate
Any one who inoculates a child with an immunizing agent or vaccine without parental knowledge and/or consent and/or against their will, has willfully violated the parents' and child's rights and can be sued in court for monetary compensation under federal law (Title 28 of the United States Code, Section 1983).
Natural Alternatives
Mother Nature offers alternatives to counter-act the side effects of vaccination serums. Herbs such as yellow dock, burdock root, dandelion, red clover, strawberry leave, chaparral, sheep sorrel, manjistha, celadine, Oregon grape, Echinacea, goldenseal, wild indigo, and red root will greatly cleanse your child's blood and lymphatic system. Regardless of the skin disorder, these herbs will help to heal it.
The herbs mullein (leaves and flowers), yerba santa, and fenugreek will combat mucus in your child's body.
If your child develops (manifests) a childhood disease from being vaccinated and you don't want to use traditional Western medicine's pharmaceutical drugs, there are alternatives.
To boost and strengthen the defense (immune) system, use: ginseng [red] (American, Chinese, or Korean); astragulus, elderberries, and calendula.
To combat diarrhea: work with the diarrhea by giving the child water to help flush the colon. After the diarrhea stops, give the child water with a teaspoon of sea salt (not table salt) in it to replace the sodium lost from diarrhea.
To combat fever: work with the fever by giving the child ginger, cinnamon, cloves, or cayenne or paprika (mild dosage only) in tea or extract form or let the herbs soak in hot water and allow to cool down to room temperature and give to the child to drink.
To combat constipation or help pass stools: give the child a combination of senna (pods or leaves) and peppermint leaves; or prune juice.
To combat coughing: work with the cough by giving the child herbs of wild cherry bark, blood root (very strong), boneset, elecampane, eucalyptus, lobelia, or cannabis in extract or tea form (add a little maple syrup and lemon).
To combat itching of the skin: soak the child in warm water with 4 ounces each of the herbs buck bean, celadine, calendula, and garlic (not 4 ounces, but maybe 4 cloves). It's best to first run hot water and then add the herbs and let the water cool down and then let the child soak in the herbal mixture. EXTERNALLY, you can rub the child from shoulder to feet with cornstarch or arrowroot powder (mixed with essential oil of tea tree, lavender, and cedar), instead of baby powder (which is toxic).
To help the skin heal externally: you can use calendula gel or cream
To combat heavy metal poisoning (from the metals in the vaccine serum): give the child activated charcoal (1/2 teaspoon stirred well in a small cup of water), and/or liquid bentonite clay (1 teaspoon in a small glass of warm water).
Vaccinations for Travel
Why is it that if you travel to Africa and other countries that are populated by black or Original and Native peoples, you have to first be vaccinated before getting on the airplane? But if you go to countries in Europe that are populated by white people, you are not required to be vaccinated.
Many places and countries are crawling with serious infectious diseases, and one should be concerned about their health abroad or over seas, but vaccination is not the only answer.
Many people who travel to West Africa are concerned about malaria. Malaria is an infectious disease marked by cycles of chills, fever, and sweating, transmitted by the bite of an infected mosquito. One of the best herbs on earth to take for malaria (prevention and cure) is cinchona, also known as Peruvian bark. Cinchona (Cinchona calisaya) contains natural quinine, which suppresses cell enzymes and acts as a disinfectant in cases of malaria. Cinchona is also great for influenza and intermittent fevers. Cinchona can be enhanced by mixing it with cloves, yellow dock, and goldenseal. So if you want a natural preventive for malaria while traveling to Africa or Central or South American (or any place else), take some Cinchona (capsules). And also, vaccines required for airline travel are also voluntary.
Anti-parasite herbs (called vermifuge and anthelmintic) such as garlic, pink root, peach tree bark, tansy, southernwood, wormwood, male fern, quassia, epazote, betel nut, kutaj, olive leaf, and wormseed are also ideal for preventive measures when abroad. I have a Parasite and Worm formula that includes all of the herbs supra.
You can also make a natural insect repellant by using certain essential oils such as eucalyptus, lemon, lime, rosemary, thyme, cloves, tea tree, manuka, cedarwood, and ravensare, putting them in a base of water or oil (sweet almond, grapefruit, coconut, etc.).
You can add these alkaline oxygen drops to your water for protection. Any liquid oxygen product may do. Just make sure to bring a bottle with you over seas.
2022-04-18T05:23:34-07:00