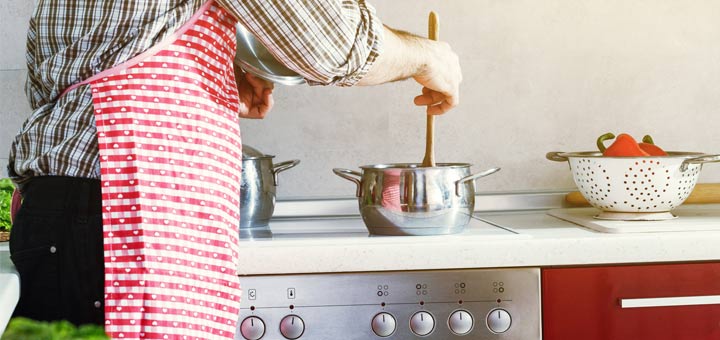 While it may be a little warmer in Southern California, there are many states in the country that are experiencing very cold temperatures. You feel the chill even more if you are cleansing because you can't have hot food. We have a couple tricks up our sleeves for you to stay warm on a raw diet.
People have been making soup for about 9,000 years. Lately, however, many people have resorted to soups that come in cans. Not only are these soups loaded with preservatives, but the chemicals in the cans can leak into the soup. None of this happens when you make your own soups from scratch.
Spice It Up
You can spice up your food with cayenne, ginger, black pepper, cumin, chili powder, curry, and garlic as well! Many of these spices go great in homemade salad dressings.
Make Raw Soups
Considering that February 4th is National Homemade Soup Day, we thought it might be a good idea to give you some raw soup recipes. Raw soup may sound weird, but it is a great way to help you stay warm while cleansing. You can blend it in the blender for an extra few minutes and that can slightly warm the soup. It's all about finessing the system, people.
There are some of our favorite raw soup recipes below. We hope you enjoy them and let us know how much you enjoyed them.
Raw Tomato Basil Avocado Soup
Who doesn't love tomato soup? It just seems to comfort the soul. You can still enjoy those classic flavors while you are cleansing with this raw and creamy soup. An insider tip is to blend it for a little longer to warm it up slightly.
Click here to make the recipe.
Raw Gingery Tomato And Carrot Soup
When you make raw soup, you have to realize that you need to eat more because it is liquid. Just remember that you won't be heating it up, so don't make the flavors too intense. You want a pleasant raw soup experience, which is why this soup doesn't have onions and garlic.
Click here to make the recipe.
Easy Breezy Gazpacho
This is a classic cold soup that is bursting with flavor. You'll be surprised how much you actually like this. If you feel like getting spicy, add some more red pepper flakes, which actually helps to warm you up.
Click here to make the recipe.
2022-02-02T04:18:34-07:00