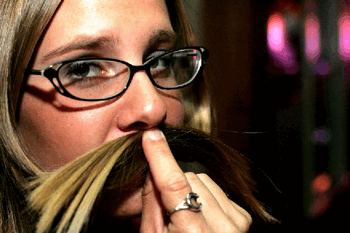 Unwanted facial and body hair in women is known as hirsutism. The condition is caused by higher than normal androgen hormones in the body. Androgen is a male hormone that can cause hair to grow. When higher than normal levels of the hormone are found in women, hair begins to grow in unnatural locations.
Hirsutism affects roughly 8 percent of all women. The unwanted hair is most commonly found on the face, but can also be a problem on the chest and back.
Causes
Hormonal imbalances are the primary cause of this condition in women. Hormonal imbalances can be caused by a variety of factors including:
Diet
Genetics
Behaviors/ Activities
Medications
Life Stages
Hormonal changes in women often occur during puberty, pregnancy and during their periods. Birth control pills can easily throw off normal hormone levels causing a variety of problems such as acne and weight gain.
Other medications can have adverse side effects that can include unwanted hair growth. These include:
Anabolic Steroids
Danazol
Metoclopramide
Methyldopa
Phenothiazines
Progestin
Reserpine
Testosterone
Natural Solutions
To reduce unwanted hair on any part of the body where hair does not normally grow, working on your hormonal or endocrine system is the first step. While there are no herbs that promise to rid you of unwanted hair, many may help to lessen the problem. These herbs will work with your body on the inside to balance and restore the endocrine system:
Changing your diet to one of natural, raw foods can be of help to the body as well. Try to avoid eating foods that are highly processed and contain added hormones. The added hormones could spike hormone levels in the body and create a larger problem. Eliminating chemical additives is also beneficial. Watch out for MSG, aspartame, lake dyes, BHT and all other unnatural ingredients.
Be sure to drink plenty of water. Water is the key component of health and our bodies function poorly without it. Aim to drink it least 8 glasses per day.
Detoxifying your body periodically throughout the year can be of help. This will help to reset all the body's functions, including the endocrine system.
2022-02-11T01:10:02-07:00