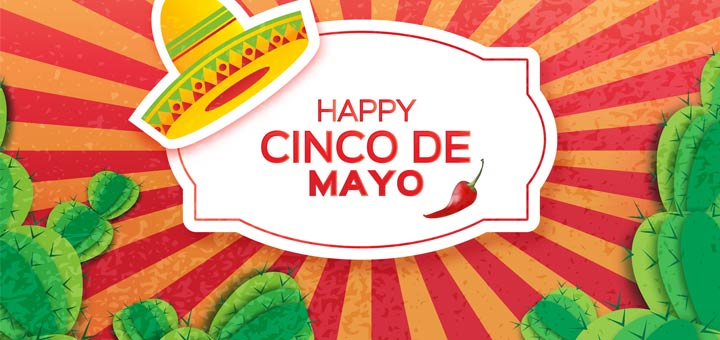 Cinco de Mayo is only a couple days away! Commemorating the Mexican army's 1862 victory over France at the Battle of Puebla, Cinco de Mayo has become an excuse for Americans to indulge in lots of tequila, eat tacos, and wear sombreros. While we abstain from certain American "traditions" on Cinco de Mayo, we love embracing the cuisine of other cultures to educate our palates.
For all of the raw food newbies out there, you can make a variety of Mexican-inspired dishes while cleansing. People who are cleansing sometimes think that they can't enjoy certain foods, when in reality they just have to rethink what they know about food. Through these dishes, we hope to inspire you all to create wonderful dishes on Cinco de Mayo. If you make some of the following dishes, let us know how you liked them in the comments below.
Spiced Chili Lime Melon Salad:
This isn't what you think of when you hear the word "salad." It is more of a snack or appetizer. We always tell people who are cleansing that is important to vary your meals and snacks, so this is one great example!
Click here to make the recipe.
Tomato-Free Salsa With Mango & Jicama:
Some people are allergic to nightshades, so we decided to make a salsa just for them. Nightshades include tomatoes, tomatillos, potatoes, peppers, eggplant, and goji berries. These foods contain a natural substance, which almost acts as a natural pesticide, and it can cause joint inflammation in those who are allergic to them.
Click here to make the recipe.
Five Layer Dip:

We aren't going to sugarcoat the fact that there is a lot of prep work that goes into making this dish. The end result, however, is absolutely worth it. You can make a lot for a party or keep it all for yourself!
Click here to make the recipe.
Fruit Tacos:
Believe it or not, adding fresh fruit to your tacos complements the flavors of the tomatoes and avocado. It's almost like assembling a vibrant, fruity salsa in one raw taco. Enjoy the flavors!
Click here to make the recipe.
Avocado Lime Ice Cream:
Yes, avocados do make a great base for ice cream because they are creamy and don't have the strongest flavor. You can play around with the measurements a little, depending on how you want your ice cream to taste.
Click here to make the recipe.
Sources:
http://ilikeitraw.com/how-to-make-raw-vegan-tacos-for-cinco-de-mayo/
http://www.onegreenplanet.org/vegan-recipe/vegan-recipes-to-party-like-its-cinco-de-mayo/
2018-05-02T16:55:19+00:00