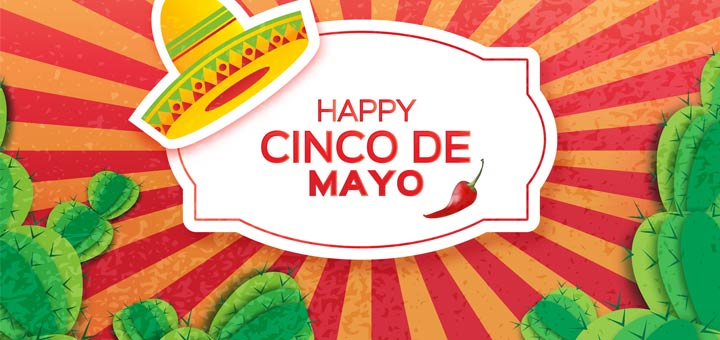 Cinco de Mayo is only a couple days away! Commemorating the Mexican army's 1862 victory over France at the Battle of Puebla, Cinco de Mayo has become an excuse for Americans to indulge in lots of tequila, eat tacos, and wear sombreros. While we abstain from certain American "traditions" on Cinco de Mayo, we love embracing the cuisine of other cultures to educate our palates.
For all of the vegan newbies out there, you can make a variety of healthy, Mexican-inspired dishes, some of which are raw and acceptable to eat while cleansing. People who are new to healthy diets tend to think that they can't enjoy certain foods, when in reality they just have to rethink what they know about food. Through these dishes, we hope to inspire you all to create wonderful dishes on Cinco de Mayo. If you make some of the following dishes, let us know how you liked them in the comments below.
Chili Powder Cucumber Snack:
The most important thing to remember about fruit and vegetable snacks is that you shouldn't be afraid to season them. Turn up the heat, refresh your palate, and snack spicily.
Click here to make the recipe.
Easy Mango Salsa That's Sweet And Spicy:
A little chopping and dicing is all you need to do to make this salsa recipe. It is beautiful to look at, but the flavor is where it's at!
Click here to make the recipe.
Chili Lime Raw Pumpkin Seed Crema:

The flavors of this pumpkin seed crema will start a fiery fiesta in your mouth. It's got some kick so be prepared to handle some heat!
Click here to make the recipe.
Crispy Chickpea Tacos With A Tahini Dressing:
Get ready to experience some powerful flavors! With some tangy notes and hints of spice, these chickpea tacos are perfect for dinner!
Click here to make the recipe.
Roasted Cauliflower Tacos:
This roasted cauliflower taco recipe will make you rethink the definition of what a taco should taste like. It is out of bounds delicious.
Click here to make the recipe.
Sources:
http://ilikeitraw.com/how-to-make-raw-vegan-tacos-for-cinco-de-mayo/
http://www.onegreenplanet.org/vegan-recipe/vegan-recipes-to-party-like-its-cinco-de-mayo/
2019-05-03T09:46:56-07:00