Some people think that packing a lunch is just something that you do for your kids. Others pack their lunches every day to save money and they usually consist of leftovers or simple sandwiches. More recently, people have jumped on the meal prep bandwagon to follow diets or fulfill certain nutritional quotas. Whatever the reason for packing a lunch, we fully endorse it, especially on National Pack Your Lunch Day, which is annually observed on March 10th.
Packing your lunch is a great way to make healthier meal choices, provided your lunches aren't comprised of meats, processed foods, sugars, and tons of simple carbohydrates. If you have a salad with a grilled chicken breast packed for lunch, for instance, you won't be choosing the first restaurant (typically an unhealthy one) you see to eat at on your lunch break.
Lunch Fact: In 1935, Mickey Mouse was the first licensed character to appear on a lunchbox.
One of the best things you can do for your health is to stop eating out for lunch. Sometimes the stress of work, or even deciding where to eat lunch, can make you decide on unhealthy food options. This is why it is best to meal prep your lunches for the week. You can guarantee that your lunch will be healthy, and you'll have one less thing to worry about.
Are you going to meal prep for this upcoming week? We have some great snack, salad, breakfast, and entree recipes (below) that you can make today or tomorrow and have them ready for each day of this upcoming week. We hope you get creative! Let us know what you packed for lunch in the comments below.
Chocolate Banana Chia Seed Pudding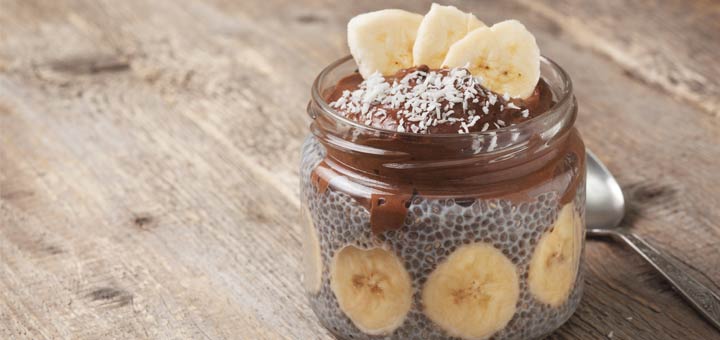 Want to eat chocolate for breakfast without feeling guilty? Sounds like you need this nutrient dense chia pudding to rev up your mornings.
Click here to make the recipe.
Homemade Apple Cinnamon Fruit Leather Snacks
If you don't want your kids to have processed sugary snacks in their lunch, make this tasty apple cinnamon fruit leather for them…or for yourself!
Click here to make the recipe.
Rainbow Ginger Raw Slaw Is The Perfect Prep Meal
Whether you are enjoying this as a dinner salad or prepping it for healthy lunches, this slaw is raw and you'll be in awe of the flavors.
Click here to make the recipe.
Kale And Quinoa Salad With Black Beans
The curly green kale is massaged in a zesty, lemony dressing with a hint of spice. If you want to prep it in several containers, hold off on dressing it and store the dressing in a separate container.
Click here to make the recipe.
Chocolate Coconut Energy Balls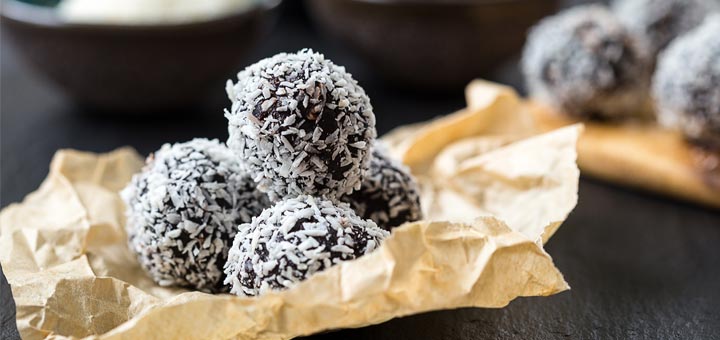 Watch out chocolate coconut candy bars because there's a better, healthier, tastier version in town. Make these energy balls to have tasty treats in your lunches this week.
Click here to start prepping your lunches.
2022-02-24T04:23:41-07:00