Independence Day is a day to show off your cooking skills. Whether you are firing up the grill, slow cooking a labor-intensive dish, or creating an array of dips, the day is all about impressing guests, especially if you are hosting the party. Unfortunately, many of us abandon our healthy habits on Independence Day to indulge in excessive amounts of meat, chips, alcohol, sweets, and whatever else we can get our hands on.
We can almost guarantee that you are going to run into some bad foods on the 4th. How you handle yourself when you encounter these foods will determine how you feel the next day. There a few strategies you can employ to keep yourself healthy this Independence Day.
Load Up On Grilled Veggies: You don't have to grill meat just because you fire up the grill. You can grill onions, bell peppers, mushrooms, tomatoes, cauliflower, or zucchini. Loading up on grilled vegetables will help keep your total calorie intake down.
Don't Skip Out On Exercising: The 4th of July is a holiday, yes, but that doesn't mean you get to take a day off from exercising. Some gyms may have limited holiday hours, but you can do fun workouts outside. Take a bike ride, go to the beach and swim, go on a hike, or swim in a friend's pool.
Don't Skip Meals To "Save" Calories For Later: This mindset is flawed. When you don't eat meals leading up to the party, BBQ, or cookout, you actually end up overeating and making poor food choices. If you are going to a party and don't know what foods they will have, drink a smoothie or eat a little salad before you leave your house so that you don't eat as much when you arrive.
If you are trying to figure out what you need to bring to a party or make for your own, try out some of the following recipes for a healthier holiday.
Sweet & Spicy Mango Guacamole:
Avocados are rich in omega-3 fatty acids, which are great for brain health. Additionally, they are high in magnesium, which helps lower stress levels. Long story short, eat this guacamole because it's good for you.
Click here to make the recipe.
Tostones With A Blended Mango Salsa:
Some of you may be wondering what tostones are, and that's okay! Tostones are basically twice fried plantains that are smashed. They are very easy to make, but they are oh-so-delicious.
Click here to make the recipe.
Spicy & Crispy Kung Pao Cauliflower: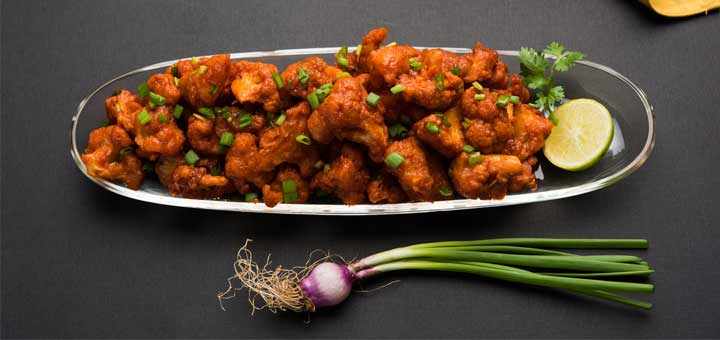 Kung pao cauliflower? Although it may not be traditional, it is mighty tasty. Cauliflower is a very versatile ingredient that really absorbs all the bold flavors of this recipe.
Click here to make the recipe.
Grilled Cauliflower Steaks:
If you don't have a grill, you can also use a grill pan to get those desirable char marks. Make sure that the "steaks" are generously covered in spices. You want those flavors to be bold!
Click here to make the recipe.
The Ultimate Vegan Enchilada Recipe: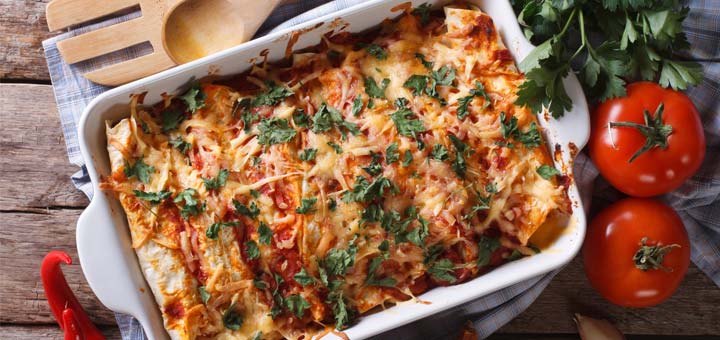 Is there anything better than diving into a saucy, cheesy, aromatic bite of enchiladas? There probably is, but you'll forget about it once you start eating this healthy, vegan recipe.
Click here to make the recipe.
Mint Kiwi Lemonade:
Kiwis are loaded with vitamin C and the mint and lemons work to promote healthy digestion. We used raw agave for this recipe, but you can use stevia if you want to; you'll just have to use a different measurement because stevia can be powerful. A little goes a long way.
Click here to make the recipe.
Sources:
https://www.shape.com/healthy-eating/meal-ideas/24-festive-recipes-fourth-july
http://healthland.time.com/2012/07/04/tips-for-a-healthy-and-happy-4th-of-july/
2018-07-05T09:57:04+00:00