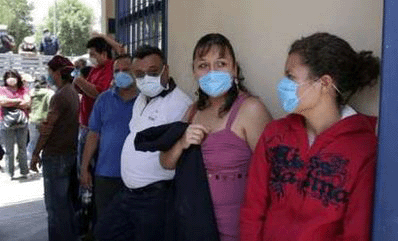 Swine flu-also known as H1N1-is actually a mix of bird, human and swine viruses. It originated in 2009, and despite its name, this type of flu is transmitted from human to human (and not swine to human).
It is an airborne illness, just like other strains of flu, and can be contracted by inhaling the droplets of coughs or sneezes of infected people.
Causes and Risk Factors
Swine flu is most often contracted by the very young and pregnant women. Other people at higher risk include those with:
Asthma, COPD or other lung condition
Kidney disease
Cardiovascular disease
Liver problems
Blood diseases (including sickle cell anemia)
Brain disorders
Neuromuscular disorders
Metabolic disorders (such as diabetes)
Immune suppression
There are several strategies you can put in place to prevent getting swine flu.
Regularly wash your hands with soap and water, especially after coughing or sneezing. Rub your hands for at least 20 seconds to ensure they are properly cleansed. If soap and water aren't available, an anti-microbial gel will work.
Cough or sneeze into your elbow, instead of your hands. Avoid touching your eyes, nose and mouth.
Keep your distance. Stay at least 6 feet away from people with swine flu. Wear a face mask if you must care for someone with swine flu.
Symptoms
People with swine flu most commonly report these symptoms:
Fever
Cough
Sore throat
Nausea and vomiting
Runny nose
Body aches
Headache
Chills
Diarrhea
Fatigue
If you think you have swine flu, stay at home for at least 7 days, or for at least 24 hours after being completely symptom free.
If you're a lactating mother and have swine flu, express and destroy the breast milk until you're symptom-free for at least 24 hours. Have someone else feed the baby.
DHerbs Solutions
Dherbs.com resources that can help include:
Thank you for reading!
This article is compliments of Dherbs.com
2015-08-27T11:57:31+00:00