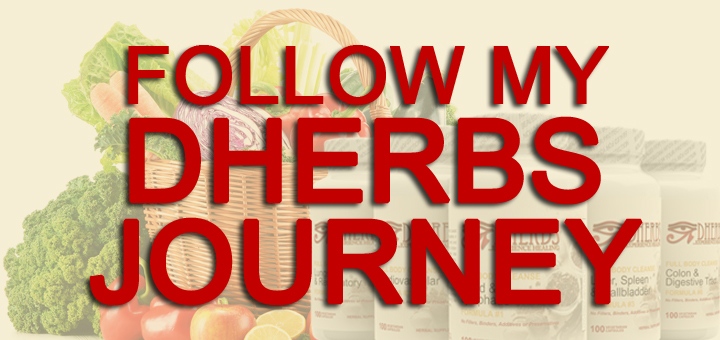 I started the Full Body Cleanse on 3/23/2015. The cleanse has far exceeded my expectations. I reviewed the DHERBS website over and over again trying to decide if I would get my moneys worth from this cleanse. I have done several cleanses over the years. The other detoxes/cleanses would give me temporary relief… I would have a couple or a few bowel movements but after that I was back to having problems. For years I've had problems with digestion, my stomach, low energy and straight up fatigue. I finally decided to give the Full Body Cleanse by Dherbs a try.
When I received my box and reviewed the directions I was a little nervous. Lots of pills to take per day also a completely RAW diet. Although I love fruits & veggies, I was concerned about my food intake for 20 days. Now that I have 3 more days to go I will admit it has not been hard. I was not hungry and in addition to preparing my own meals, I went to a Vegan restaurant. The restaurant was a big help because I was able to have a variety of raw choices. Today is my 20th day and I've lost 10 pounds. I was a little disappointed because I was hoping to lose more weight. However, I was not expecting to lose the amount of inches that I did! I've lost inches all over….my face is tiny…I lost inches around my neck….my arms…my stomach…my hips…thighs…butt..my upper back and my breast. Thus far I'm very happy with my results. I look great but feel amazing. Im going to order the Maintenance Program right now!
Thanks Dherbs for providing products that truly works.
2015-04-08T06:00:00-07:00