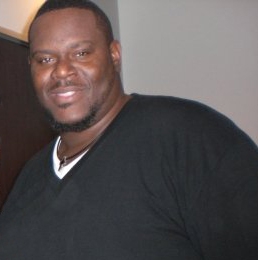 And when I saw the picture in W magazine I felt it instantly and then said it out loud "Lord, I'd like to spend my birthday in New York this year … and I'd like for someone else to pay for it. Lol" And with that it was done. I didn't think about it twice, in my mind it was decided. It was the Mark hotel that inspired such an audacious request of the Maker. But I was certain that It would be Boss and Grand. The experience I mean, and that is an understatement of what I actually experienced. There were Commanders and Heroes, Super Models and Actresses, Super Star Singers and get this… a former President and wait for it… Me!
The truth is I did like most suffer a bit of doubt the first time I recollect hearing the voice of God for my own life. It was a dream, one that seemed far too real, so much so that I chose to scoff at it – not doubting God but more or less discrediting myself. So there I was, strolling along life when LIFE happened to me. I say most often, "Make Life Happen or Life will Happen to You!!! I believe this incredibly; I'm grateful that what happened to me was on the up side of things.
This leads me to that ever present scripture to some cliché to others "your gift will make room for you" I can attest that it can and it will if you are in alignment and present. I had gotten a call form a producer I worked with several years ago. We did a show at the Ford Amphitheater; Me, MC Lyte and Macy Gray, we were supporting the Keshet Chaim Dance Team and Lula Washington Dance Theater. I had such an amazing time on that show. Well, on the other end of the line was my angel inviting me to New York City to Perform at the 1st Annual Times of Israel Gala being hosted at the Waldorf Astoria on Park Avenue.
I asked her when was the event, she told me February 15, 2015. I told her of the conversation I'd had with God, she agreed that her call was a sign – without much negotiation we came to an agreement and the contract was signed.
Sometimes you have to put your blindfold on and trust that God the universe intends good for you. Trust that there is a plan much bigger willed fulfill the dreams you've had. The Waldorf Astoria, Grand Ball Room… an even Bigger Dream than staying at the Mark Hotel for my birthday. God can and will out do anything you've done well. The A List line up included supermodel Gal Gadot (Wonder Woman), Multo Platinum sellig Miri Miseka, Robert Kraft (Owner NE Patriots), Actress Noah Tishby and American Born Israeli Basketball Star Derrick Sharp and on the top of the sundae is of course the Honorable Shimon Peres, former President of Israel.
And if it weren't enough that I would be experiencing their presence I was elated to accept the invitation to both open and close the event. The 1st Annual Times of Israel Gala in the Grand Ball Room of the Waldorf Astoria; are you kidding me, hell yeah I said Yes!
The flight was cool, I experienced a first on it that was priceless, would have thought I won the lottery when that seatbelt closed without a hitch. After a seamless flight I arrived to JFK International Airport in one solid very cold piece.Though my car was late I still had a chilly glow. I was feeling optimistic, hopeful even-just down right good. Yeah, I was feeling good. That seatbelt started it all off well for me. Once I made it to the hotel it was off to the 2015 All Star Breakfast, which was help at my hotel, thankfully. The wind-chill made the not so bothersome snow a major iceberg concern when I was outside. But I was welcomed with Top service not quite White Glove but very close to it.
I'd be remised to not also talk about the incredible Candle 79 on Lexington and 79th street. Vegan and Raw- I'll share those pics later.
Never fear however its clear that working is awesome, the key to weight loss management is all in what you choose to eat. I of course worked out and even conquered new goals. I won't lie however; I spent most of this trip enjoying the fact that I'm alive and ready to Live. I saw the difference in my clothing and my confidence. It all felt empowering and steadying, I needed the win to know that its ok to keep going and that sometimes you gotta lay back and live a little. God took care of me using the hands and hearts of some amazing people over the past few days. Ahh, what joy it is to know that I'm his and he loves me.
But yeah, while I was there I played in the snow, met Thee Alan Menken (writer of my entire childhood songbook), sang for a President Hon Shimon Peres, Sang a Duet with an International Pop Star Miri Miseka, Sold Out the Grand Ball Room at the Waldorf Astoria and wait for it…  Put on a seatbelt on an airplane in coach. Child Yes, that seatbelt was the one tho. Lol.
2022-11-11T02:42:02-07:00