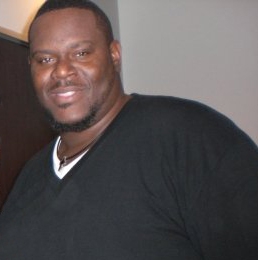 Let us not mourn the death of our past rather celebrate the birth of our future
Speak with Light, Life and Intention.
Sometimes you gotta double up folks in order to make life happen. I gave myself a double dose of cardio this week doing the elliptical and treadmill making sure that I had no less than six miles of activity a day. In addition to that even harder was my diet this week I chose to eat a variety of different chilled soups my fresh tomato basil with cashew creme, chilled coconut and lime raw soup and a bunch of new dehydrated snacks.
This week I chose to focus more on the food intake along with healthy gym performance. I tried new things like the Stairmaster, I added the elliptical to my work out and keep steady with the treadmill. I incorporated Life Fitness chest press along with the hamstring curl. It was definitely a week of new beginnings but my favorite find of the week has to be Cynthia Jackson and her raw planned meals.
She has an amazing humble spirit and a love for raw and vegan food that stands on its own as a restaurant quality food provider. It's obvious that Mrs. Jackson has found her niche and what she truly loves to do.
One thing that I notice most is the increase in my energy, it's a combination again of the Cleanse mixed with exercise but mostly the change in my diet.  I no longer feel heavy and weighted.  I believe the cleanse in a major factor in this as it's relieved my body of a bunch on gunk that's just been sitting around on me.  Those raw and live foods ACTIVATE the cleanse even more.  So I get that some of you like myself became a bit weary with the fruits veggies etc doing it all at home.  Jump on your computer and find your local chefs and artisans.  The folks who not only love living but also love living, trust me, those folks make it all fun.
I'm sorry I don't have a bunch of pictures fro you all this Friday. For some god awful reason my phone won't allow me to send the pics out and won't allow me to bring them up when I connect the phone directly to the computer, no worries though. I'll be at the top of my game by Monday or else Best Buy will be buying my phone back! :)
Have an amazing weekend….after a long evening with my nieces and nephews I'm actually headed out to the gym. Be well folks!
2022-08-05T03:06:16-07:00