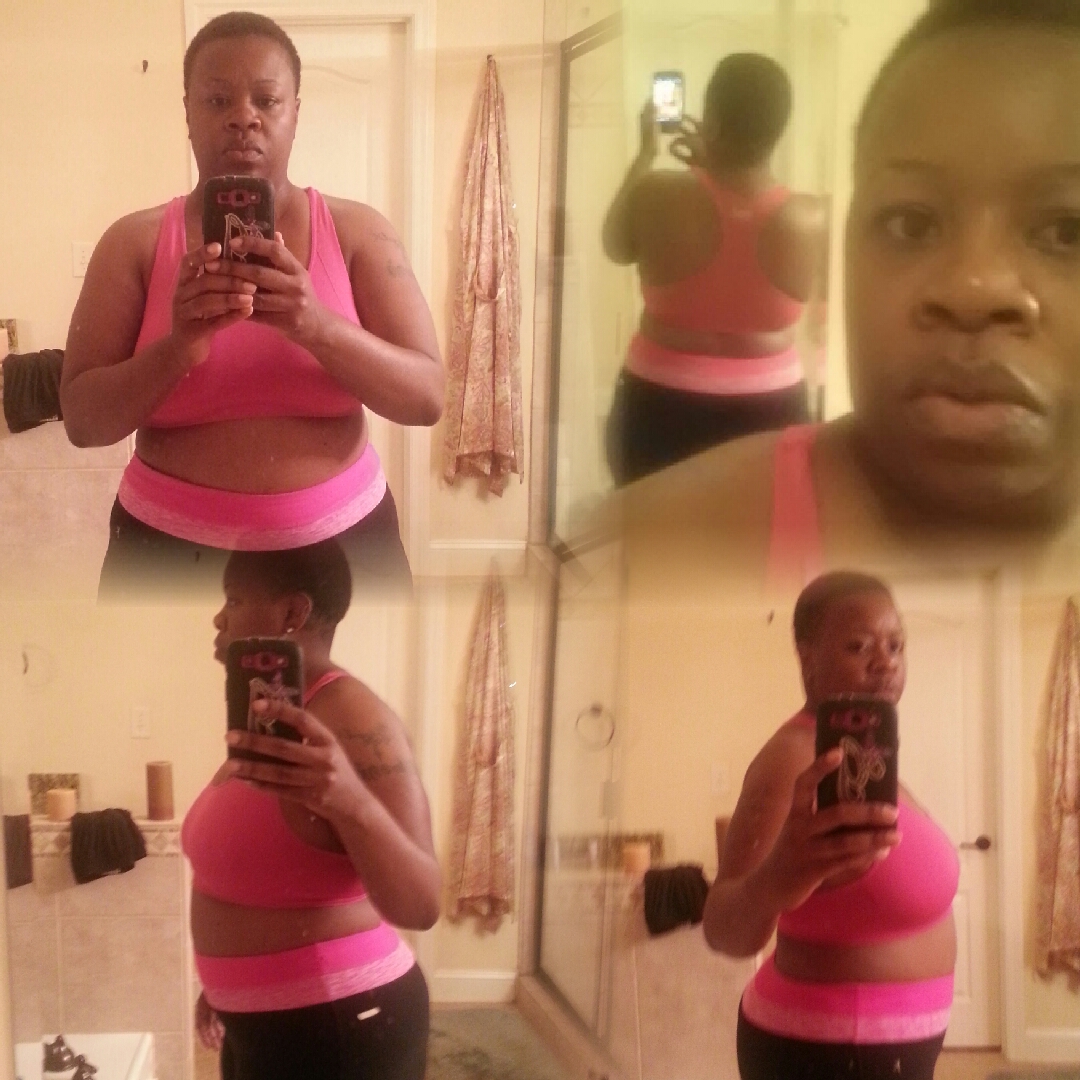 OK babies…. here we go STAT time:
Height: 5'6
Weight: 229.6
Neck: 15
Arms: Right/14 Left/13.5
Breast: 43
Waist: 43
Thighs: Right/32 Left/31
Hips: 49.5 :-/
here we go SISTAHS….
Good morning babies… Day 1 well really the morning of Day 2  I figured if I post after the fact I would be sure to include everything. I received my fitbit I call her Bernice the same day as my vitamins arrived I call them Herb I introduced the two and I think I made a love connection. Okay now that that's out of the way, my day was going pretty well, or so I thought. It was my day off so I decided it was the perfect time to start to ensure I had a good routine for taking the pills. I decided to go to the store around midday to buy a gift card for my mom and here's what happen:
I went into the wrong store, figured it out when I got to the counter, was too ashamed to inform the clerk I was in the wrong store she had already rang up the gift card, I couldn't think of my phone number and address when she needed it to complete the transaction..I gathered my thoughts, told her I just started a detox, she said she completely understood but did she really…mmmm….I wonder.  Besides that and a little sneezing and coughing…everything was great! But then again…it is ONLY THE FIRST DAY.
[Exits to the theme of the Twilight Zone]
2021-12-08T00:56:34-07:00