If you recently adopted a healthier mindset for the beginning of the year, this recipe can help you on your way. It's wonderful to have rock solid determination about your health goals, but you can't achieve them without recipes. Take this smoothie recipe, which contains tons of beneficial ingredients that promote detoxification. The ingredients also supply the body with beneficial antioxidants, healthy fats, minerals, vitamins, and anti-inflammatory properties. Does this sound too healthy? Well, even though it's incredibly healthy, it tastes delicious. Make your detox smoothie today and let us know how you like it.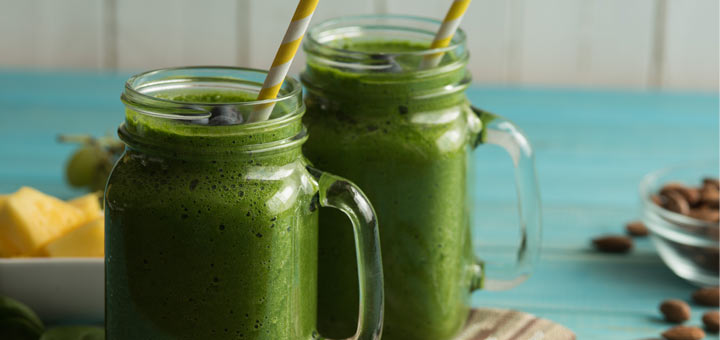 Prep Time:5m
Total Time:5m
Ingredients
1

avocado, pitted and cubed

1

banana, peeled, cubed, and frozen overnight

1

c

blueberries

1

cucumber, chopped

1

c

spinach

1

c

water
Instructions
Add all of the ingredients to a blender and blend until smooth.
If the smoothie is too thick, add more water.
Pour the smoothie into two separate cups and enjoy.
2022-06-14T00:32:10-07:00