If you love cheese, prepare for this vegan ricotta cheese to blow you away. This non-dairy ricotta rendition mimics the texture and flavor of the real deal. The reason the recipe calls for slivered almonds is because, after blending, they provide that same graininess that's signature to ricotta. It also makes it easy to spread or scoop, so you can make vegan lasagna or put it on crackers.
We do have one important piece of advice for this recipe: make sure to buy coconut cream, not coconut milk. The coconut cream, which comes in a can, is richer and creamier than coconut milk. The two are often in the same section of the grocery store, so make sure you choose coconut cream. If your grocery store doesn't have coconut cream, full-fat coconut milk will suffice.
Lastly, there are two final tips for the recipe. The first tip is to soak your slivered almonds for about one hour. You drain the soaking liquid when you are ready to blend the vegan ricotta. The second tip is to use either a high-speed blender, not a food processor. The blender yields a much smoother, creamier texture. We hope you love it!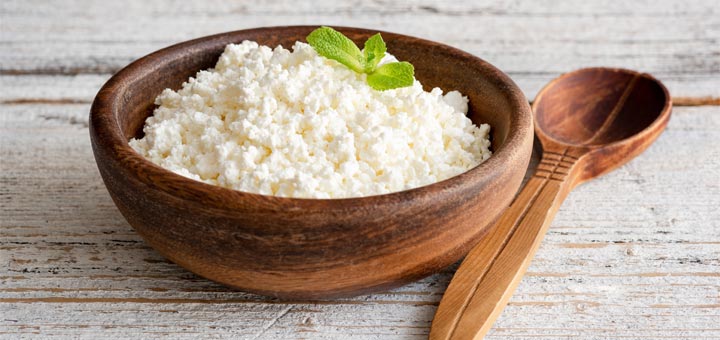 Prep Time:10m
Total Time:10m
Ingredients
1 1/2

c

slivered almonds (soaked in hot water for 1 hour)

1/2

c

canned coconut cream

1

tbsp.

nutritional yeast

1

tbsp.

white vinegar

1

tbsp.

lemon juice

1

tsp.

sea salt

1/2

tsp.

garlic powder
Instructions
Drain the soaking water from the slivered almonds and add them to your blender.
Add the coconut cream and the rest of the ingredients to the blender and blend until there are no more chunks.
The mixture should be grainy, but you do not want large chunks in the vegan ricotta.
Transfer the ricotta to an airtight container and store in the fridge for up to one week. Enjoy when ready.
2022-03-15T01:22:45-07:00