For those who want a little taste of the holidays while also being nutritious, this juice is exactly what you need. The rich ruby color of this juice is quite striking, but the flavor is out of this world. Beets have a notoriously earthy flavor, but the sweetness of the carrots and apple balance that out.
Beets are rich in antioxidants known as betalains, which help to encourage Phase 2 detox reaction in the liver. During this reaction, sulphur binds to preservatives, toxins, and other food additives. They become water soluble and the body starts to eliminate them. Both the apple and lemon contain vitamin C, which supports healthy immune function and collagen production. Lastly, the carrots contain vitamin A and potassium, which encourages a healthier heart.
Enjoy this peppermint beet juice any time you like! The ingredients and flavor won't let you down!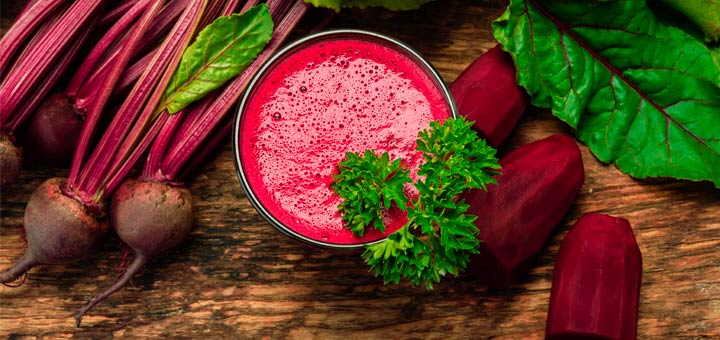 Prep Time:5m
Total Time:5m
Ingredients
2

carrots, peeled and chopped

2

small beets, peeled and chopped

1/2

lemon, juiced

5

mint leaves

1

apple, cored and cubed
Instructions
Process all of the ingredients through a juicer.
Pour the juice into a cup and serve within 15 minutes of juicing.
2022-05-31T05:13:26-07:00