The energy bite life isn't for everyone. Some people just prefer bars because it's easier to fill up on one of them, especially if they are cleansing. The process of making energy bars and energy bites is exactly the same. The only difference is that you don't roll the mixture into balls if you want to make bars. The key is pressing the mixture into an even layer on a flat surface, refrigerating that slab until firm, and then chopping them into bars. This recipe uses three simple ingredients that contain a lot of nutrients. We be that you'll be making these quite a lot!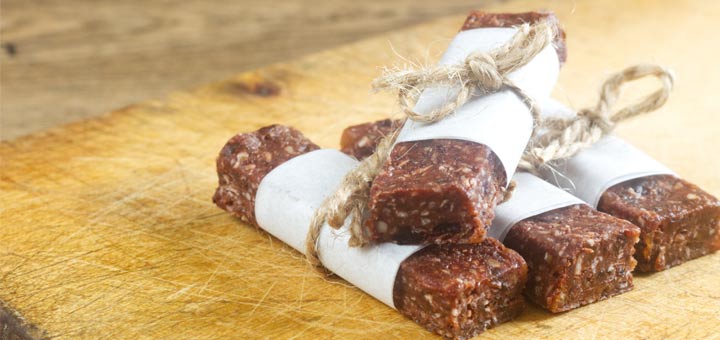 Prep Time:10m
Total Time:10m
Ingredients
1

c

dates, pitted and roughly chopped

1

c

raw pecans, roughly chopped

1

tbsp.

raw pumpkin seeds
Instructions
Add all of the ingredients to a food processor and pulse until everything starts to stick together.
Line a small rectangular dish with parchment paper. Spoon the mixture from the food processor into the dish and press it into an even layer. It should be about 1/2-inch thick or so.
Place it in the fridge and allow it to firm up overnight.
Remove from the fridge the next day and cut the mixture into 8 bars. You can keep them in an airtight container in the fridge for up to two weeks. Enjoy!
2022-05-25T03:48:31-07:00