We are taking a different approach to burgers by using the portobello mushroom caps as the buns. Stuffed with mixed greens, cashew cheese, and guacamole, these dehydrated burgers are perfect for a filling dinner while cleansing.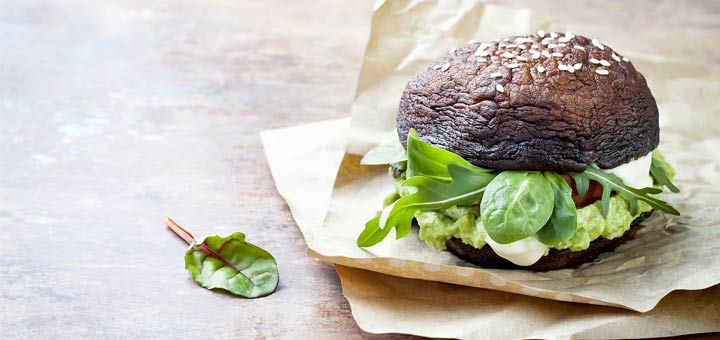 Prep Time:30m
Cook Time:3h
Total Time:3h 30m
Ingredients
8

large portobello mushrooms

1

tbsp.

coconut aminos

1

tomato, sliced into thin rounds

2

c

spring mixed greens, rinsed
Instructions
Wash and de-stem the mushrooms before massaging the caps with the coconut aminos. You can use more coconut aminos if needed.
Place them on a dehydrator rack and put them in the dehydrator for about 3 hours on the low setting.
Prepare the rest of the burger toppings while the caps are dehydrating.
Remove the mushrooms from the dehydrator and start assembling your burgers the way you like them. Serve and enjoy!
2022-06-16T01:48:01-07:00