These "salmon" patties are about to elevate your raw vegan food game. You can put these raw "salmon" patties on your salads, or wrap them up in lettuce leaves to make a raw "salmon" burgers. The choice is yours and the flavors are bold, so don't hesitate and start making this recipe!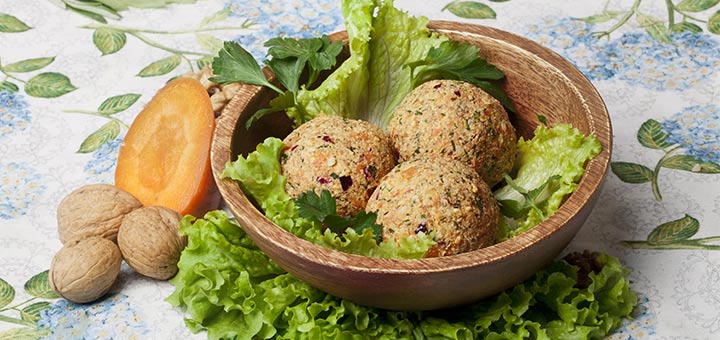 Prep Time:10m
Total Time:10m
Ingredients
1

c

raw sunflower seeds

1/2

c

red bell pepper, chopped

1/3

c

sun-dried tomatoes (not in oil)

1/4

tsp.

sea salt

1

tsp.

dried dill (optional)

1/2

c

celery, chopped and set aside
Instructions
Pour the sunflower seeds into a food processor and blend until you get a fine meal.
Add the remaining ingredients, except for the celery, and blend until well combined. You are aiming for a pate-like consistency. You may need to stop blending, scrape down the sides of the processor, and continue blending to make sure everything is thoroughly processed.
Add the mixture into a bowl and stir in the celery for added texture.
Mold the mixture into big or small "salmon" patties. The choice is yours.
2022-06-23T01:34:19-07:00