This salad uses an amazing raspberry vinaigrette, but you can use another cleanse-approved dressing if you prefer different flavors. The refreshing flavor of the dressing pairs beautifully with the crunch of this broccoli salad. Plus, this salad has tons of protein.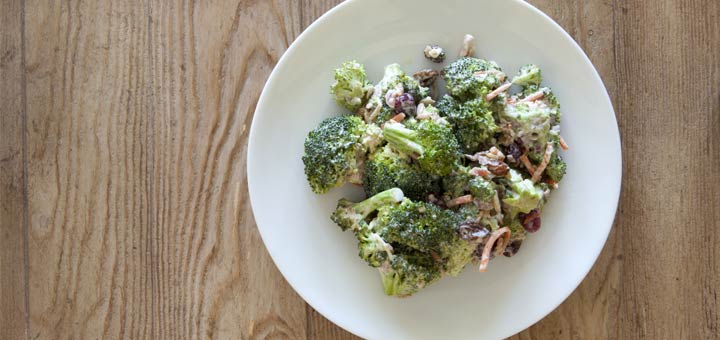 Prep Time:10m
Total Time:10m
Ingredients
For the Salad
4

c

small broccoli florets

1 1/2

c

seedless red grapes, halved

1

c

chopped celery

1/2

c

shredded carrots

1/2

c

dried cranberries (no preservatives, added sugars, or sulfur)

1/4

c

raw sunflower seeds
For the Dressing
1/4

c

fresh raspberries

1/2

c

extra virgin olive oil

1/3

c

raw apple cider vinegar

1

tbsp.

fresh lemon juice

1

tbsp.

raw agave syrup
Instructions
Mix the broccoli, grapes, celery, carrots, cranberries, and sunflower seeds together in a salad bowl. Set aside.
Blend all of the dressing ingredients together in a blender and store in a glass jar. It will keep in the fridge for up to 1 week.
Dress the salad with the vinaigrette, mix well, and enjoy!
2022-06-08T01:27:50-07:00