Some people are allergic to nightshades, so we decided to make a salsa just for them. Nightshades include tomatoes, tomatillos, potatoes, peppers, eggplant, and goji berries. These foods contain a natural substance, which almost acts as a natural pesticide, and it can cause joint inflammation in those who are allergic to them.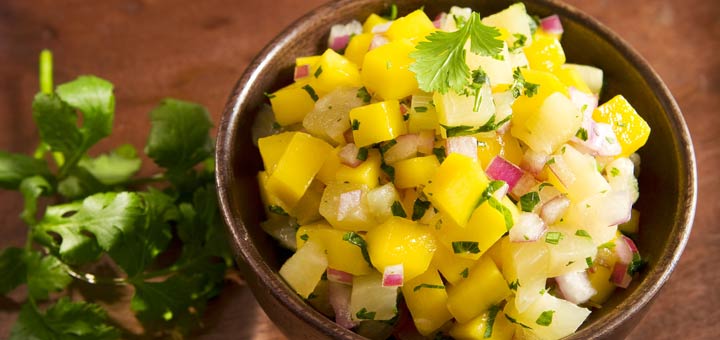 Prep Time:5m
Total Time:5m
Ingredients
1

mango, peeled and diced

3/4

c

red onion, diced

7

Radishes (depending on how intense you want your salsa to be)

1

bunch cilantro, chopped

1/2

medium Jicama, chopped

2

garlic cloves, minced

1

lime, juiced

sea salt to taste
Instructions
After prepping the mango, onion, cilantro, jicama, and garlic, add the onion to a mixing bowl and juice the lime into the bowl. This is a great technique to mildly subdue the potent taste of onion.
Add the rest of the ingredients, season with sea salt, and mix well. Serve and enjoy!
2022-06-06T01:21:29-07:00