Hydrating with this electrolyte drink before a workout may help prevent you from experiencing muscle cramps or spasms.
Most people don't consume enough water to stay hydrated. Start drinking this DIY electrolyte drink that's better than sports drinks.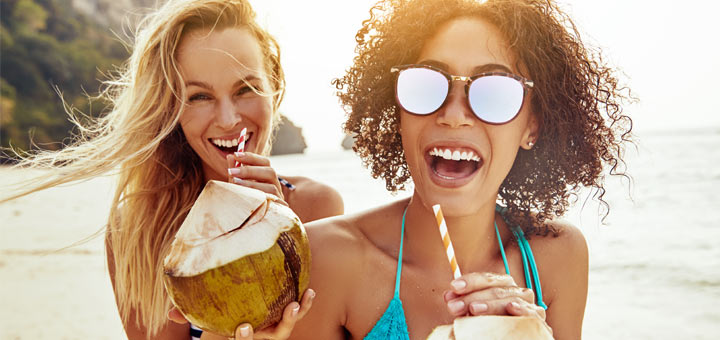 Fresh coconut water supplies the body with electrolytes, immune-boosting nutrients, and anti-aging properties that keep you looking young.
For the times you do a heavier workout, make your own sports drink. It's easy, quick, naturally refreshing and free of chemicals.
It's amazing what you can learn when you attend these free expos. You may be interested to know that we found things to lower cholesterol!
Whether you're new to the smoothie-making scene with a barely-out-of-the-box NutriBullet in your kitchen or your blender has hundreds of smoothies under its blades, you can easily learn how to make a delicious, satisfying smoothie that can...