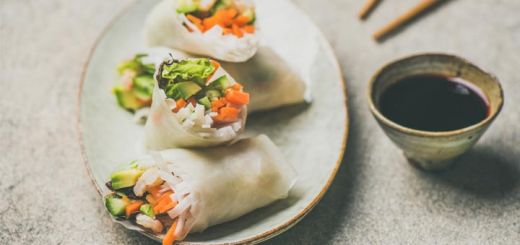 Filled with a refreshing blend of crunchy vegetables, these raw vegan wraps pair with a delicious cashew dipping sauce.
If you have a craving for Asian flavors during your cleanse, make these lettuce cups and dip them in a zesty almond butter dipping sauce.
Seasoned with parsley, chives, and more "ranchy" spices, this raw vegan dip is perfect for your next vegetable tray. Let's get dipping!