Cool off in the heat when you indulge in the refreshing tropical flavors of this hydrating, antioxidant-rich strawberry mango smoothie.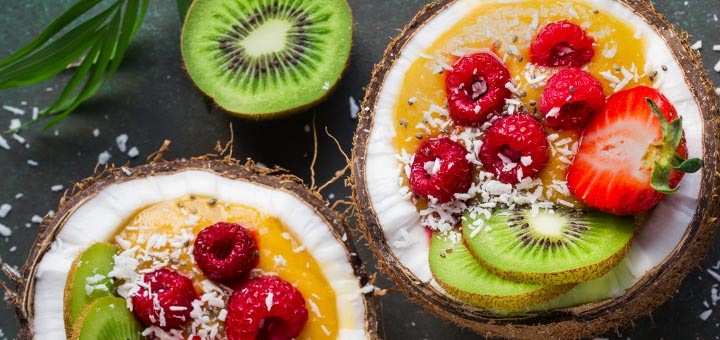 Kick start your morning with the fresh, tropical flavors that make up this vibrant smoothie bowl. Just make sure your blender is strong!
This raw rendition of an Indian classic is everything you want: slightly tangy, sweet, and creamy. It's like dessert in a glass.
Give yourself a healthy dose of fiber with this tropical green smoothie. It takes two to mango, so make two and drink it with someone.